The TV production industry is likely to give a guarded reaction to the biggest shakeup to NZ On Air since it began 26 years ago. Details of the changes will be announced today.
Media consumption is changing, with more focus on new video ventures, so the funding agency has been lobbied to spread the taxpayer dollar further.
There will probably be a greater expectation on media companies to attract more outside investment, suggesting acceptance of more advertiser sponsorship.
The new system will be more "platform agnostic", while still giving preferred access to the free-to-air network, which can deliver a mass audience by combining TV broadcast and online screening through on-demand platforms.
A TV industry source who has seen the proposals said that allocations of more than $500,000 - for programmes such as big dramas - will effectively be limited to the free-to-air networks.
Allocations of $100,000 to $500,000 could be for either broadcast or online, while funding of $50,000 to $100,000 could be for online only.
One producer, who is focused on network commissions, expected NZ On Air's moves to reduce funding to the formal production sector, cutting the number of productions and lowering production values.
There was a view that nobody would notice if things were done more cheaply, said the producer. "That may be true for some news content, but not for other content.
"It clearly reduces the power of the broadcasters and makes it easier for funding to be allocated to new players like [Herald publisher] NZME.
"There is enormous danger in safeguarding NZOA's investment - these new players will not have the systems, people and controls to manage the funding and ensure it is spent appropriately," said the TV-focused producer.
On the other hand, The Spinoff website's Duncan Greive has campaigned for changes at NZ On Air and complained about the high proportion of funding going to television.
Read the full report here:

Rude words
Heavy editorial and social media promotion for Episode 6 of Real Housewives of Auckland has not led to any real change in ratings for the tabloid reality show, according to broadcaster Bravo, which has declined to spell out the numbers.
Last week the Herald on Sunday reported that one of the "housewives", Julia Sloane, consulted lawyers, seeking changes to the show in which she used the N-word to refer to another contestant, Michelle Blanchard.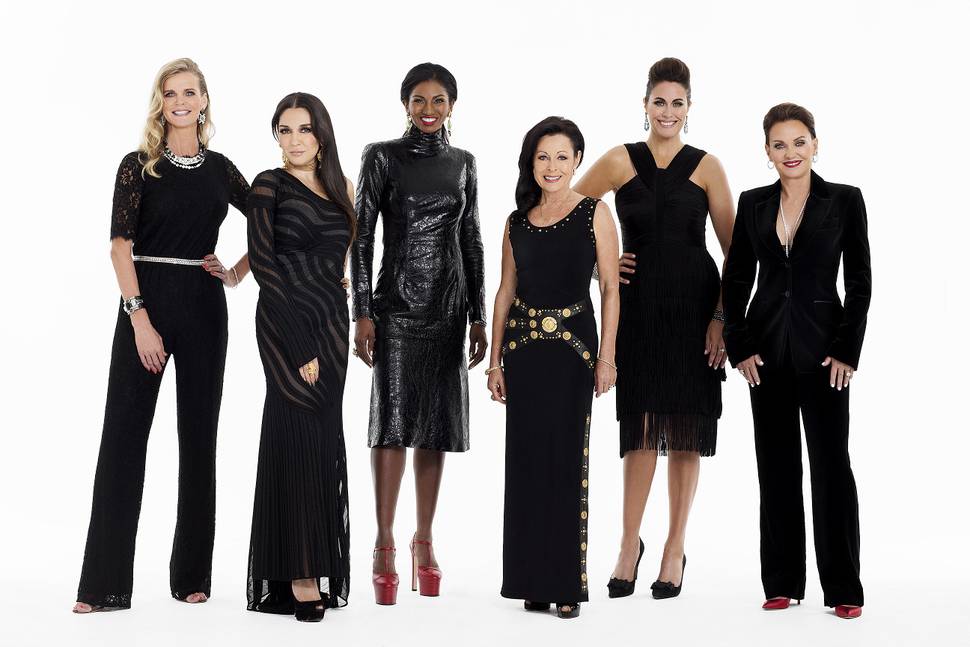 On Tuesday, Bravo ran the episode, in the knowledge that the heavily bleeped phrase would alienate advertisers, who were given ad spots elsewhere in the Bravo schedule.
So nobody was out of pocket, with the possible exception of Sloane, who has taken legal and PR advice.
Stranger than reality
PR woman Deborah Pead criticised Bravo's handling of the incident and aspects of the media coverage promoting the episode.
In my opinion, Sloane's words were clearly hurtful to Blanchard, and that had to be acknowledged.
But in my view Bravo's coverage and subsequent publicity exploited the racism and sought to make a villain of Sloane on social media.
We have come to expect controversy and hurtful attacks from reality shows. For example, X Factor judges made cruel comments about a contestant, and women on The Bachelor were demeaned by being asked to swallow a cucumber, in a promotional prank on an associated radio station
Now, the hurt caused by a racist comment has been used to promote a TV show, and spurred hatred on social media.
Bravo public relations consultant Adelle Keely of Acumen Republic said Real Housewives producers had met several times to discuss how to handle the programme, and would have been criticised if they had not covered the controversy over the offensive word. "It was not about ratings - they are not concerned with ratings." she said.
Some will say all this is just TV, or that casual racism should be exposed. In my opinion, it's just another example of how nutty media has become, when it all ends in the Human Rights Commission naming and shaming an individual on a tabloid reality show.
New magazines
Publisher Bauer Media is working on three new magazines - including one focused on Auckland's upmarket eastern suburbs.
Bauer NZ chief executive Paul Dykzeul would not give details on the new weekly, but said the titles would not intrude on other magazines in Bauer's stable.
At least one of the new mags is expected to be up and running by late next month.
Among the projects Bauer is developing is a bi-monthly magazine based on the thoughts and celebrity of 2011 MasterChef winner Nadia Lim.
Lim is one of the founders and a shareholder in the food delivery firm My Food Bag. However the Nadia Lim magazine is a venture between her and Bauer, and does not involve My Food Bag.
Lim's PR consultant, Deborah Pead, optimistically compared the magazine to O: The Oprah Magazine in the US.
The magazine would not be solely about food and would include travel and Lim's stories about entrepreneurs, Pead said.