Chris Russell doesn't have much time for views such as those of the anonymous Chinese real estate agent who, in a recently published Herald article, criticised this country's high immigration levels.
The chief executive of HSBC New Zealand, the local subsidiary of the global bank, reckons that kind of "populist rhetoric" is a major risk.
"Targeted migration is crucial," says Russell, a recent arrival from Australia.
"You're hearing quite a bit in the political environment ... New Zealand is seeing some very healthy migration flows and it is a real concern of ours that populist rhetoric doesn't overwhelm what is actually a benefit for New Zealand."
The 56-year-old took the helm at HSBC NZ in January.
He views New Zealand's tourism boom as one of the biggest positives for the economy, especially given the dairy commodity price slump.
"Now where's that tourism coming from?" Russell asks. "It's coming from Asia. Now if there's a concern that starts emerging that New Zealand's closing the border on migration ... this could have flow-on effects [on tourism]."
It's no surprise that HSBC is a big supporter of immigration. The London-based bank - which has around 46 million customers across 71 countries - has carved out a lucrative niche providing banking services to wealthy migrants moving to New Zealand.
Russell, who worked for National Australia Bank before joining HSBC in 2005, stresses that the bank supports "targeted" migration.
"I'm empathetic to where some of this [populist] talk is coming from.
"The impact on housing we've talked about and the impact that could have on certain sectors of communities."
But Russell says blanket statements about immigration are dangerous.
"New Zealand for too long has had a situation where it's been used to the bright people heading offshore," he says. "Don't close the door across the board - that's the key message."
Russell is a little more circumspect on the red hot housing market.
His counterpart over at ANZ, David Hisco, labelled the market "overcooked" in an opinion piece published by the Business Herald a couple of months ago.
"Having been in banking since 1980 I have seen this movie before," Hisco wrote. "The ending is pretty much the same - sometimes a little plot twist, but usually messy."
Hisco wasn't, however, joined by a chorus of other bank bosses in calling out the dangers of rapid house price inflation. Far from it.
"To me", Russell says, "the housing market is a supply and demand situation and clearly there are genuine shortages."
New Zealand is seeing some very healthy migration flows and it is actually a real concern of ours that populist rhetoric doesn't overwhelm what is actually a benefit.
HSBC estimates that Auckland - where the average house price may already have reached $1 million - has a deficit of about 30,000 homes or 6 per cent of total housing stock.
Russell says migration is obviously contributing to demand for housing.
"What we've got to focus on, then, is where do we get the investment to make certain to get that supply back into balance," he says.
"It's not just housing - it's all the infrastructure that goes around it - it's roads, rail, hospitals and schools and that needs to be much more planned."
Russell pauses when asked whether he'd label the New Zealand housing market a "bubble".
Bank bosses hate the B-word. Even Hisco steered well clear of it in his otherwise unrestrained article.
"My focus would be to not just look at that one part," Russell says, finally. "Someone that's got a very large focus on domestic banking, I think they're better [placed] to talk about those aspects."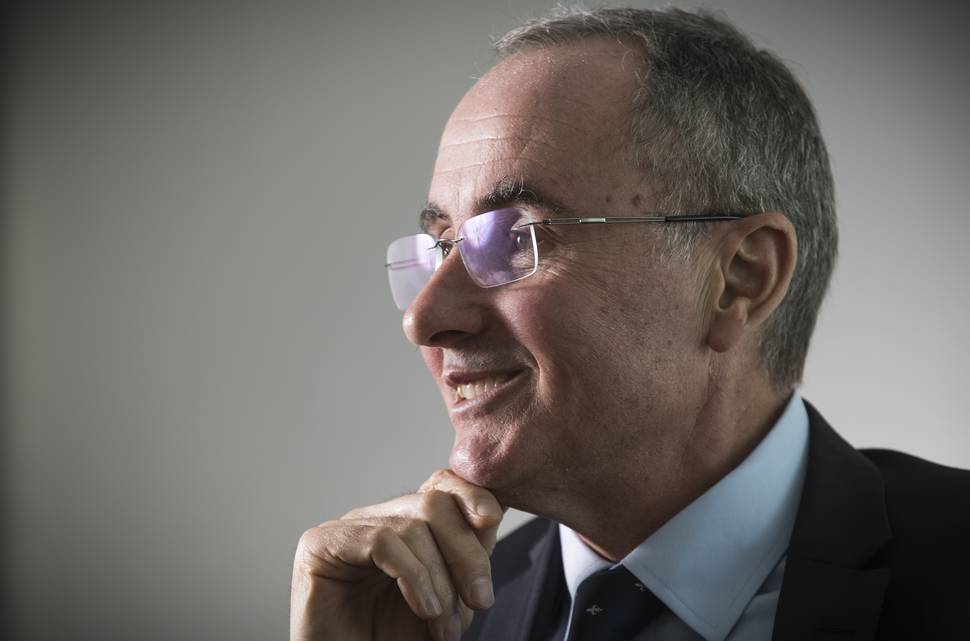 He doesn't think a housing market collapse is imminent.
"Supply and demand does get out of whack, but as long as that demand keeps going I don't see that we're at risk of a complete collapse."
Low mortgage rates have undoubtedly added fuel to the fire, and HSBC has been offering some of the lowest of them all.
Last month the bank announced a two-year fixed home loan rate of 3.79 per cent, thought to be New Zealand's lowest rate in at least 50 years. It is only available to owner-occupiers - not investors - with a minimum mortgage of $500,000 or $100,000 in savings or investments.
"It's very much focused on that [owner-occupier] market and we don't think that's the market that might necessarily be causing the robust prices at this point," he says.
When it comes to banking controversies, HSBC's list is a long one, from processing the proceeds of vicious Mexican drug cartels to allegations that its Swiss arm helped wealthy clients evade tax.
Russell says HSBC has "taken ownership" of its scandals.
The go-forward position is to learn from the past and make certain we're a different bank.
"The go-forward position is to learn from the past and make certain we're a different bank," he says. "Credit risk is in our DNA and financial crime risk has got to be similarly [important]."
HSBC staff, meanwhile, have been facing much uncertainty amid sweeping job cuts. The bank, like many of its counterparts, is facing a range of challenges, including stubbornly low interest rates, a rising tax rate for UK banks and a range of geopolitical and economic uncertainties such as Brexit.
Group chief executive Stuart Gulliver has cut HSBC's workforce from 296,000 to about 250,000 since he took over in 2011.
And last year he signalled that another 25,000 job cuts would take place as HSBC pivoted towards Asia - especially China, where it is focusing on the Pearl River Delta region - and adopted more digital technology.
Russell said HSBC New Zealand, which employs around 230 staff, had to be mindful that it was part of a global group. "My focus is how do we look to grow the business and create new roles, however, we'll always be looking at how we can do things more efficiently."
Chris Russell
Role
: Chief executive of HSBC NZ
Age
: 56
From
: Australia
Family
: Married to Kirsty with three adult sons
Interests
: DIY, gardening, golf and tennis