Fifty-eight sick and disadvantaged children are taking a scenic flight around New Zealand today.
The Air New Zealand Koru Care flight, operated by the 787-9 Dreamliner, departed the domestic terminal in Auckland at midday.
Air New Zealand's manager sponsorship and communities, Meghan Blair, said the 58 children aged five to 18 and their caregivers would be well entertained on their journey thanks to MC Erin Simpson and other surprises along the way.
Among the children invited for this special day are kids with a range of medical conditions including leukaemia, heart problems and hearing and visual impairments
The flight will head to the Deep South and carry out flyovers at Dunedin and Invercargill airports, weather permitting, before returning to Auckland in the late afternoon cruising low over the Central Plateau on its way up the country.
Ms Blair said Air New Zealand and Koru Care had a long-standing relationship having worked together for more than 30 years.
"While we provide more than 100 airfares each year to enable memorable overseas trips for Koru Care's sick and disadvantaged children we wanted to do something a little special for those who are unable to travel overseas due to their medical conditions or family situations."
Seven-year-old Isaiah Salisbury from Whangarei is one of those on board the flight along with mother Dawn Salisbury.
He said he was excited when told he would be taking the flight and most excited about getting to see his country.
Isaiah said he'd told his classmates about the trip as well as some people at church and they all thought it was "real cool".
He added that the flight was a good way to spend Mother's Day.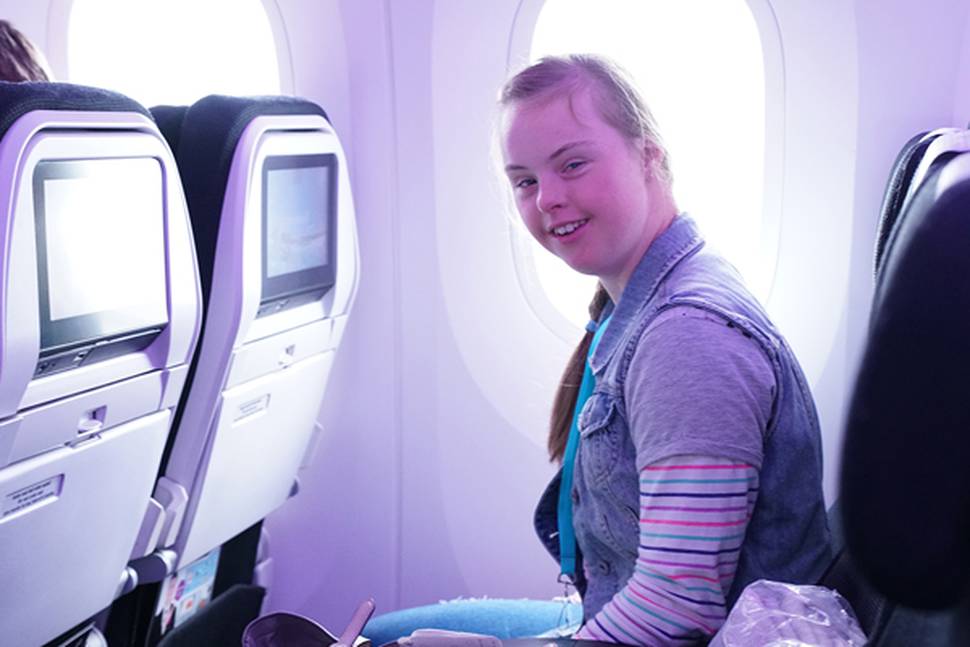 Isaiah had been on an aeroplane before, but said that had been a long time ago and he could hardly remember it.
Mrs Salisbury said she was happy for Isaiah and said the flight would be empowering for him.
"I'm really excited to be part of this with him and see his reactions."
Isaiah had heart surgery at just 3 months of age. It still affected him physically and he was small for his age.
Mrs Salisbury said she was also excited to spend Mother's Day relaxing and being able to enjoy herself without having to do much work.