The chocolate milk that started a social media frenzy in 2014 is continuing to succeed, this time on the international stage. The Lewis Road product in collaboration with Whittaker's has been picked as a country winner for New Zealand by a panel of international judges and will compete in the global finals of the World Tour by SIAL Awards in Paris early April. The release of the chocolate milk in 2014 is widely viewed as one of the best marketing campaigns New Zealand had ever seen after the product's limited availability saw it sell out as fast as it could be unloaded, prompting supermarkets to issue signs limiting the sale of the product to one per customer. Lewis Road Creamery founder Peter Cullinane (pictured) said he was honoured to be representing New Zealand on the global stage. "Our mission has always been, and always will be, to produce world-class dairy products right here in New Zealand and this recognition proves that we are indeed delivering on that promise," he said. Lewis Road will be competing against 27 other country winners for the Supreme Award.
A trust issue
The issue of New Zealand's foreign trusts, brought into headlines this week with the leak of the Panama Papers, isn't all dark gun-runners and Mexican corruption. Our arcane and anonymous structures have also played host to aristocratic family squabbles. A high-profile inheritance dispute between 'Ned', the Earl of Durham, and his five sisters over how their father's estate should be distributed (the will said Ned got the lot) developed a local dimension in 2012 when it was revealed the family's lavish 17th century villa in Tuscany - rented out for £35,000 a week - was stashed in a New Zealand trust set up by local lawyer Geoffrey Cone. Ned boasted to Vanity Fair he ran the trust and it would take his sisters 20 years of legal action to unwind it. Two years later the dispute was settled with Earl paying each of his sisters £1.5 million. The settlement proceeds were mostly met with the £3.5 million sale of an piece of erotic artwork of the squabbling siblings' mother painted by Lucian Freud.
What's in a name?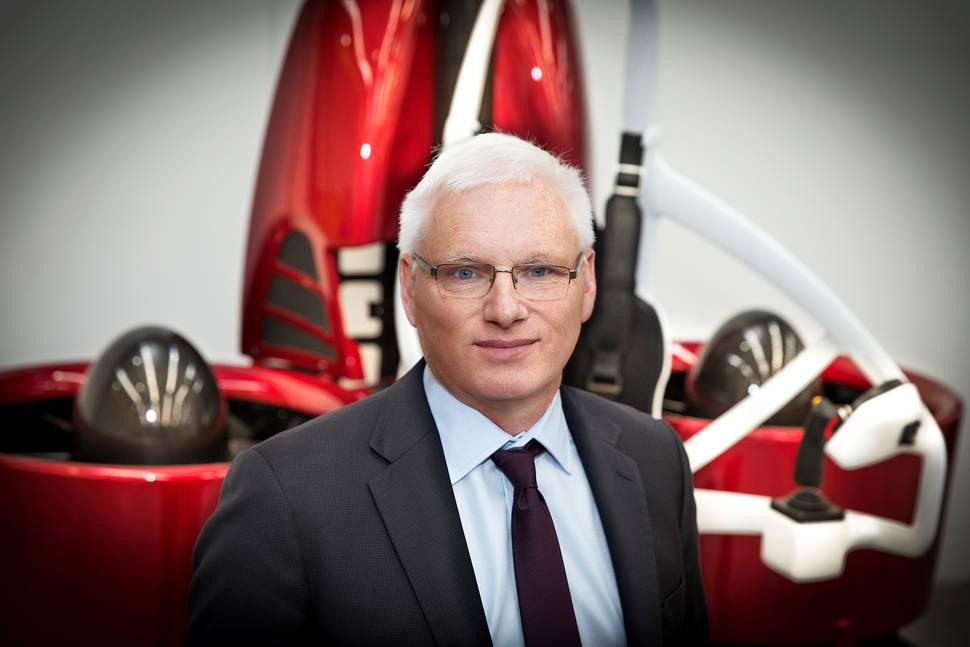 Apparently a lot, as jetpack company Martin Jetpack may well find out in the coming months. Founder Glenn Martin stepped down from the company suddenly, with no explanation, in June last year. He later said his vision had diverged from that of the company, adding that it "wasn't fun anymore", and in his most recent interview the founder revealed he has asked for his name to be removed from the company, despite still owning a 10 per cent stake. Chief executive Peter Coker said Martin had not formally asked for his name to be removed.. He said if an official request was placed to remove Martin's name then the board would consider the impact on branding and marketing before making a decision. With the company being labelled Martin Jetpack since 1998 when it was first set up, a name change is sure to have some effect, especially as the business has been in the media frequently since its IPO in 2015.
WOW heads to Seattle
Wellington's iconic World of Wearable Arts show is heading to Seattle for a six-month exhibition in the EMP museum, which celebrates music, sci-fi and pop culture and houses exhibits such as a guitar gallery featuring 236 guitars from some of the most famous musicians in the world including Bo Diddley, Dave Davies of the Kinks, Eddie Van Halen and Kurt Cobain. The WoW exhibit will show 32 creations from the event's 28-year history displayed on mannequins rather than under glass so visitors can get a closer look. Although wrangling an exhibit at the museum is a coup, it's easy to imagine shipping it to Seattle would be a feat in itself, with the creations made using anything from metal, wood, feathers and fabric to kitchen utensils and even taxidermied hedgehogs. The show is also exhibited in Australia and Hawaii, with the Seattle destination its first in the US mainland.
Let us know
This is not a gossip column but ... The weekly Page 2 is a chance to share stories and pictures about business personalities and events so please drop us a line at page2@nzherald.co.nz