Technology will soon drive us around the bend — and to work. Nicholas Jones reports on the exciting future of driverless cars and the end of traffic jams.
The car barrelling down a Japanese freeway with New Zealand's transport minister on board lacked a driver. Instead of drifting into a side barrier, the state-of-the-art ­Nissan seamlessly changed lanes to overtake other cars.
Simon Bridges was joined by long-serving Ministry of Transport chief executive Martin ­Matthews for the ride in one of Nissan's ­autonomous vehicle prototypes, during a visit to Japan last July.
"There was a person in the driver's seat but not doing anything, and we were on a motorway and this vehicle was changing lanes and passing ­other vehicles," Matthews recalled.
"The manufacturer said that ­vehicle will be on showroom floors in five years."
The hype around driverless ­vehicles and the revolutionary effect they could have has produced sceptics, and much remains unknown, including how the vehicles might operate in normal traffic.
But the Nissan ride impressed our top transport official, and his ­ministry is working out how radically the country's transport system could change as technologies arrive.
In the US this week, the Obama administration proposed spending nearly $4 billion on driverless car ­development over the next decade.
Car-makers and safety regulators hope self-driving cars could eventually eliminate the 94 per cent of fatal crashes that involve human error. They also believe the technology could reduce greenhouse gas emissions and loosen gridlock.
In New Zealand, the preparation has begun and was outlined in a recent briefing to Parliament's Transport and ­Industrial Relations Committee. These can be dry affairs but ­Matthews' ­presentation was of a ­different order.
He sat in front of an image of a sci-fi robot, and talk turned to ­artificial intelligence, liability when a driver­less car crashed, parcel ­delivery by drone and a future where there would be no need to legislate against drunk drivers, or even have traffic lights.
The ministry's project was not about predicting details of what would happen and when, Matthews stressed, but to make sure officials understood how fundamentally the transport landscape could change.
New Zealand was forecast to spend about $38.7 billion on land transport in the coming 10 years.
"It may be a long time before we all have them [driverless vehicles], but these are coming," Matthews told the committee. "My contention is it could go much further and much faster than we can anticipate."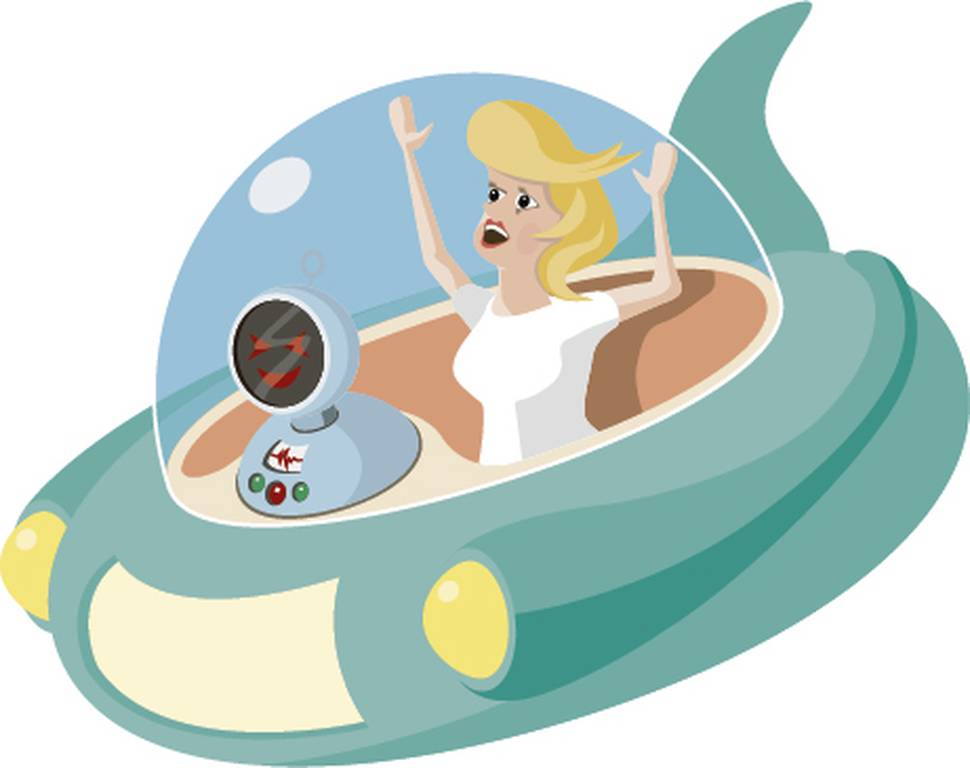 Whatever the future brings, transport officials don't want regulations to become a barrier.
They have already grappled with how to regulate Uber, a service where passengers book rides through their smartphones.
The service's emergence has caused global protest from taxi drivers and, after lobbying from both sides, the Government in December released a consultation paper recommending operators like Uber be responsible for ensuring drivers pass "fit and proper person" tests, operate within work time limits, and that ­vehicles have certificates of fitness.
There is unlikely to be a change to the existing requirement that only taxis have in-vehicle cameras.
A greater headache will be how to deal with driverless vehicles. New Zealand's law is silent on the requirement for a car to be a driven by a ­human.
Who would be prosecuted after a driverless crash is an issue, but
not having a driver also ends the need for drink-driving stops, speed ­cameras and traffic lights.
"Imagine a world where the vehicle can't speed. The driver isn't the driver any more, so can't be impaired, the vehicle won't drive if it has a fault," Matthews said.
"It raises interesting questions about how we think about the regulatory role of government. Because at the moment, as you will well appreciate, our regulation and legislation is very much designed around the human and how we deal with human frailties."
Land transport regulations could move towards the type of oversight seen in aviation, he said, with a focus on ensuring operators have software and systems to make vehicles safe.
Removing human error could make driverless cars safer, but some ­models are crashing twice as often as cars with a human driver.
That's because they are usually hit from behind by human drivers who have lost concentration or are ­frustrated by the driverless car being an absolute stickler for speed limits.
Google is working on making its vehicles more aggressive, in a law-abiding way, so they fit in with human drivers, and has programmed behaviour such as inching forward at a four-way stop to signal they will go next.
Driverless cars will also need to be programmed to move through a set of decision points that ­emulate ­human thinking about right or wrong.
This "robot morality" could be important when a driverless car is confronted with a choice between hitting another car or hitting a pedestrian, for example.
Factors such as the make of the other vehicle, how many passengers it has and ­whether the pedestrian is a child could all count.
Freight is projected to grow in New Zealand by 58 per cent by 2042.
Companies such as Volvo are ­trialling "platooning" - electronically connecting heavy trucks and essentially forming road trains - which can produce fuel savings of as much as 25 per cent.
Regularly running vehicles of that size on the road wouldn't be realistic, Matthews said, but if they could be driverless they could use existing rail corridors.
"Just to be perfectly clear with the committee, we are not saying anything about KiwiRail, we are just saying there are opportunities with these technologies that invite us to think, in the long run, quite ­differently about how we might use some of our existing resources."
Technology could also change how goods are delivered to homes or businesses - the "last mile" that is the most expensive and labour-­intensive for companies.
This year small, lightweight and autonomous delivery robots will arrive on streets in the United Kingdom and a full commercial roll-out is planned for 2017.
The robots, developed by Starship, will deliver two bags of shopping within 30 minutes of an order being received and will have a range of 1.6-3.2km. Theft won't be a problem, the company believes, as the robot's lid locks and a GPS and camera would provide evidence.
High-profile companies including Amazon have looked at deliveries using drones and in June Fastway Couriers teamed up with unmanned aerial vehicles UAV company Flirtey to trial a delivery of auto parts between Penrose and Mt Wellington.
The 1.9km route takes close to 20 minutes by traditional courier, but the flying postie completed the ­delivery in less than five minutes.
That trial was completed with the drone never leaving the operators' sight. Any roll-out of widespread drone delivery would need certification by the Civil Aviation Authority, requiring a plan in place to manage safety risks.
The Ministry of Transport has acknowledged drones could be used for goods ­delivery in future. But ­controlling airspace above cities could eventually involve more than unmanned aerial vehicles.
This week at the CES tech show in Las Vegas, a Chinese startup called Ehang showcased a one-person pod, which uses the same battery and ­rotor technology as drones, that can carry a passenger more than 32km.
The ministry's work to consider such developments is ongoing, but lessons are emerging. A recent report noted that the "light-handed" approach to regulating the taxi sector let Uber enter the New Zealand market without any law change, which was not possible in other countries.
A similar approach is likely to be taken when other technologies ­develop, whether that be the hailing of a driverless car, or the sending of flowers using an R2-D2-type ­delivery bot.