At least 11 new retirement villages will need to be built annually to keep up with demand from the rapidly aging population as the number of new village residents could equate to the population of Napier by 2048.
Angela Webster, economist and research consultant in the Auckland office of property specialist JLL, has just released the New Zealand Retirement Village Database November 2015 which she worked on with valuer Matt Straka and research director Justin Kean.
That examined the potential demand from the country's rapidly aging population and found that between 2018 and 2043, 55,336 new residents could be in villages, in addition to the 34,199 estimated residents now living in the villages throughout New Zealand.
See the rapidly aging population in New Zealand (Aged 75+)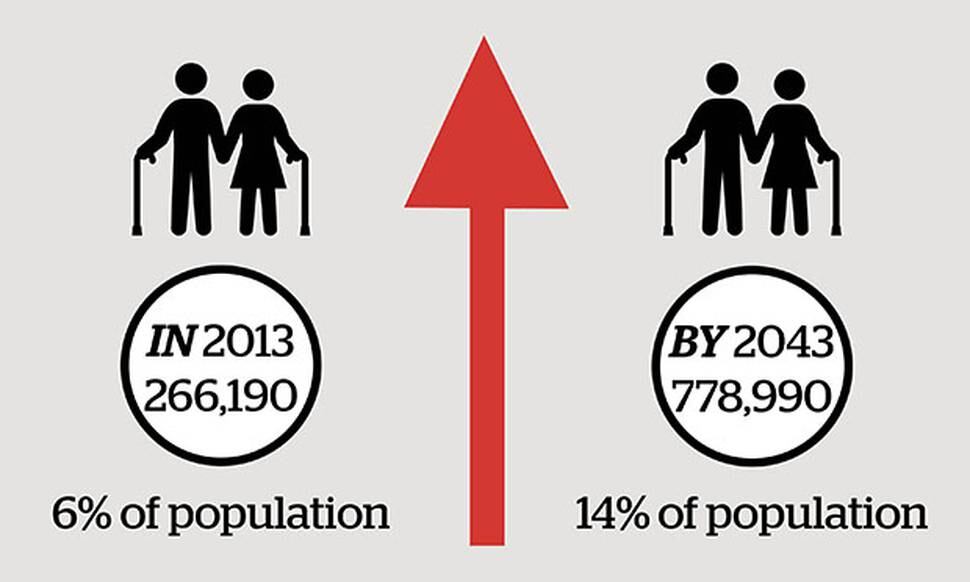 Although not cited in the whitepaper, those 55,336 new residents equates to a city around the same size as Napier today.
The whitepaper said those new residents arriving between 2018 and 2048 would need 42,566 retirement village units. That would result in 284 new retirement villages, based on the assumption that the average number of units in each new villages would be 150.
"On an annual base, this equates to 1703 units and 11.4 villages per annum [between] 2018 and 2043," the whitepaper said.
However, based on JLL's research, only 5.1 per cent of people aged 65-plus and 12.1 per cent of those aged 75-plus live in retirement villages today so what JLL refers to as the "penetration rate" or popularity of villages remains relatively low still.
That appears to be changing and the whitepaper's growth assumptions examined the impact of a penetration rate of between 12 per cent 16 per cent, indicating it sees rising popularity for retirement villages for those aged 65-plus.
"The impact of a change in the national penetration rate from 12 to 16 per cent would escalate the additional demand for units from 42,566 to 56,775 which equates to an additional demand for 2270 units and 15.1 villages per annum 2018/2043," the whitepaper said.
So to keep up with perceived rising demand, developers have stepped up the pace, from planning 11,936 retirement village units last year to a record 16,108 units this year.
"Auckland's development pipeline totalled 7940 units, 49 per cent of the total national development pipeline, up from 38 per cent in 2014," the whitepaper said.