It's that time again - the annual EY Entrepreneur of the Year awards. Brendan Manning profiles the second group of finalists.
This year the 17 contenders come from backgrounds ranging from childcare to digital games development.
They will appear before an independent judging panel on August 18, competing for the top slot in one of five categories: products, services, technology and emerging industries, young and master.
The category winners will be announced on August 21 and will again face the judges in October to choose a winner who will go on to represent New Zealand at the EY World Entrepreneur of the Year contest in Monaco next June.
Benjamin Dellaca
Once the owner of an internet cafe, these days Dellaca is chief executive of social and mobile games developer CerebralFix, regularly working with the biggest players in the entertainment industry as he makes games for Disney, DreamWorks, Lions Gate, EA and the BBC.
CerebralFix was spun out of sister gaming company Stickmen Studios, which was making time-consuming downloadable console games, he says.
"We saw a pivot point around a technology called Flash that would allow us to make games and prototypes in a matter of weeks not months ... so we went for it."
A poster child for vertical integration, Dellaca says he was running an internet gaming cafe in the heart of Christchurch before setting up CerebralFix .
"This was very much a bricks 'n' mortar business but we basically sold time on other people's games.
"Naturally, when thinking about expanding, we first thought about getting up the food chain and away from the constraints of the physical by making our own games."
Although it is constrained by operating a fee-for-service business model, the company is aiming to enjoy richer revenues from royalties and licensing by creating more of its own products, Dellaca says.
Craig Jones
After achieving early success in the corporate world, Jones says he was looking for an opportunity to fulfil his developing entrepreneurial interests when he set up Corbel Construction in 2000.
After completing law and accounting degrees at Otago University, then a master's in law at the London School of Economics, Jones was 26 when he began working as general counsel for Virgin UK, starting a legal career which later took him to Unisys New Zealand.
He says he got into the construction business after setting up a property investment group.
At that time his current business partner was building the structures, and Jones says it made sense to join forces.
The company has been based largely in Christchurch, but Jones says they have recently moved into the Auckland market.
Never short on ambition, Jones says that within the next five years he wants Corbel to become one of the top five national contractors, by turnover.
Chris Pescott
Pescott says it took him to the age of 23 to get his first full-time job - setting up and running market research business Perceptive Research.
"I'd just finished my master's thesis at Massey University, and my supervisor, the late Professor Brian Murphy, took me down to the ecentre, which is their business incubator, and introduced me to their CEO, Steve Corbett."
He says he was given a desk on the spot. "Steve is still our chairman today, and Massey have been a client of ours for many years now."
The business has succeeded thanks to his unwavering stubbornness, he says. "To be brutally honest, that is probably the core reason I survived through some of the tougher times.
"I just really wanted to build a successful business."
Pescott says his next goal is growing Perceptive's footprint in overseas markets.
"We have a vision to increase our export revenue to $5 million over the next two years.
"New Zealand needs more technology-focused companies to export, so rather than just talk about it I'd rather get out there and do it."
Grace Xue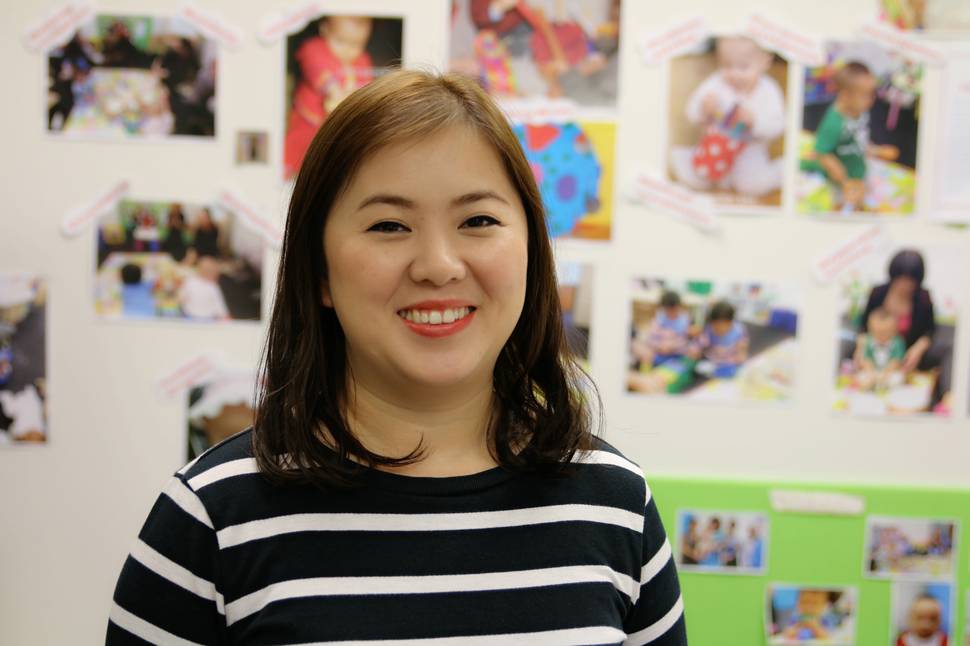 After struggling to find a good early childcare service for her son Edward, Grace Xue decided to set up her own.
"It broke my heart to hear him saying: 'I don't want to go to daycare' first thing after he woke up every morning," she says. "I decided that there must be a better way of doing ECE [early childhood education], so my husband and I started wrapping up our previous [ICT] business and sold our house in order to buy a childcare centre, taking over Lighthouse preschool in 2012."
The business earned a reputation for being able to "settle any child" and quickly built up a 10-month waiting list, she says.
"We had an overwhelming request to deliver our curriculum, methodologies and services to more children, so we started Lighthouse At-home."
Xue says the business has grown to employ 59 full-time staff and more than 1000 contractors.
"Globally, we have been approached from Australia to China wanting to replicate the methodologies, systems and processes we use.
"We are still working through this and I would love to be able to see the project to its fruition."
Andrew Barnes
Perpetual Guardian owner Andrew Barnes credits being "extraordinarily pig-headed" for his business acumen.
The British-born investment banker spent 20 years working in Australia, including time as executive director of Macquarie Bank, before moving to New Zealand.
Barnes says that for several years he had been looking to buy a trust company and was living in Britain when someone told him a business in New Zealand was in trouble.
"It had lots of outstanding creditors, there were regulatory problems and so I didn't want to chuck a whole pile of money in and then find I couldn't save it, so the agreement was that I pay them later and then they gave me management control and I set off to try to fix it."
Other career highlights, he says, include floating realestate.com.au in Australia, taking over and selling UK discount broker Best Invest and leading Australian Wealth Management to its listing in 2005.
He also established the New Zealand Bomber Command Fund, donating an initial $30,000 to help preserve the historical legacy of Bomber Command in New Zealand.
Barnes says he hopes the awards' celebration of entrepreneurship inspires more innovators.
Paul Lloyd
Lloyd says he wants to have 1000 stories by 2027 - whether they involve staff trips, amazing projects or "someone doing something stupid".
"Stories define our business and the more we have and the better they are then the greater the overall company performance. If your aim is profit, then invariably you tend to miss the target."
Lloyd is the group chief executive of Apollo Projects, which specialises in designing and building in niche construction markets, including food and beverage processing, storage and aquatic facilities.
A trained civil engineer, Lloyd says his career began in design, before moving to project management, then to establishing the manufacturing business Long International, from which Apollo evolved.
Long International manufactured a product used in food-based facilities and, seeing an opportunity, Lloyd says it began to move up the food chain to get closer to clients by offering them turn-key design-and-build solutions for entire projects.
"It soon became apparent that a manufacturing company and a professional project delivery company have completely opposed cultures and they had to be split - hence the birth of Apollo."