Outside Parliament, on the Lambton Quay-Bowen St corner, is Cenotaph Square. Truth be told, it's more of a triangle, favoured by lone and sometimes maniacal protesters. The Wellington City Council plans to upgrade the space, linking it with the parliamentary precinct via a "grand staircase" - price $1 million, to come out of the Parliamentary Service budget. But the stairs won't be wheelchair-friendly, and a "grand ramp" has been ruled out. Instead, officials are looking at installing a lift. No word yet on how much this might cost.
LOOK WHO'S BACK
People dealing with the Ministry of Business, Innovation and Employment have been surprised to encounter staffers who lost their jobs in the mergers that created the mega-ministry. In at least 27 instances, an employee has left the ministry, only to return as a contractor. However, the ministry doesn't have exact numbers as it does not collect this information when engaging contractors or consultants, even though policy is not to re-employ people immediately after redundancy.
TASMAN HARMONY
Moves towards transtasman harmonisation of commerce seem to have slowed lately, but small steps are still being taken. Takeovers Panel chairman David Jones has been appointed to the Australian Takeovers Panel, and an Australian panel member has joined the NZ body. Meanwhile, the Government has finally decided to put the bill criminalising cartel behaviour back on the legislative agenda. This will align NZ law more closely with Australia and other trading partners. Ministers and officials have tossed and turned over this, but believe they now have the right balance between allowing constructive collaboration, while providing teeth to use against criminal behaviour. Some who have read the law think it is unlikely anyone taking part in a cartel will ever be prosecuted.
WHERE, NOT WHO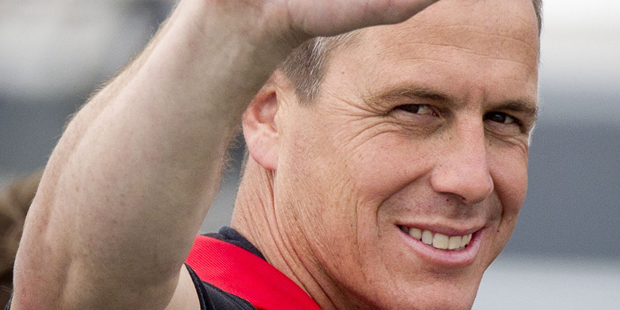 Rob Waddell. Photo / Sarah Ivey
Rob Waddell, the Olympian and America's Cup sailor, was keynote speaker at the Retirement Villages Association conference this week. He got his biggest laugh by recounting how he was brought down to earth by a taxi driver, who he noticed looking at him with interest during a trip to the airport. The driver kept looking, but Waddell said he kept quiet, knowing the looks he gets from people trying to work out who he is. Nearing the airport, the driver said "come on, give me a clue", prompting Waddell to reveal his identity. "No," said the driver, "I just wanted to know if you were domestic or international."
EXPENSIVE NAME GAME
The Government wants more people to deal with departments online. One of the key tools in this quest is the "RealMe" system, developed by Internal Affairs, which enables people to prove their identity online. There are lingering doubts about the numbers voluntarily taking up the scheme, which isn't cheap: RealMe will get $17.45 million in 2014-15. But no funding is allocated beyond this, as the department thinks it will be able to fund the service by charging fees. Right now this seems rather wishful thinking, unless the Government forces people using online services, such as Inland Revenue's pretty good website, to sign up for RealMe.
OLD MATES
Seen hanging out together at the EPMU conference dinner this week: Internet Party leader Laila Harre and David Cunliffe's chief of staff, Matt McCarten. The Insider is sure the old comrades were just swapping political war stories, and the idea of Labour not trying too hard in certain electorates never came up.
BOOZE BATTLE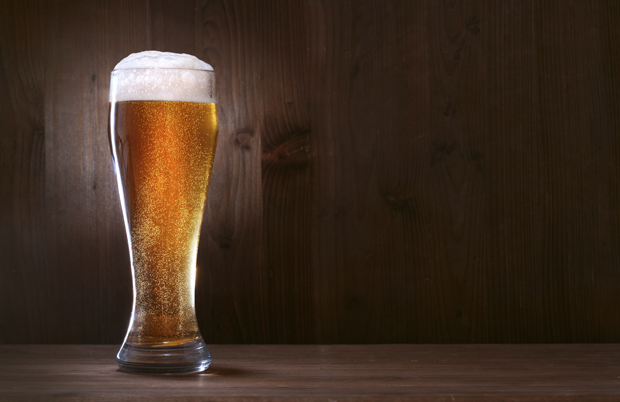 Photo / Thinkstock
Hospitality NZ hosted a war cabinet meeting with Auckland hospitality heavyweights this week, to strengthen opposition to new licensing laws which they believe will cripple their industry. Among the discussion areas were the positions taken by media and police, and Alcohol Health Watch's stance on the Auckland Council's alcohol policy.
TELL-TALE TAXMAN
Preparation for IRD sharing information with the police is well advanced, and the process will start in August. It is a change in IRD's past practice of asking criminals to share tax details in confidence, so they at least pay something on the proceeds of crime. IRD says it will share information with police only where there are reasonable grounds to suspect a significant offence. There will be "strict controls" over use of the data, and the Privacy Commissioner will be notified in each case. At a wild guess, it seems criminals will be even less likely to declare income to IRD than they were before.