Today is NZ Bookshop Day. To celebrate the place book stores hold in our hearts and communities, prominent authors have penned a note to their favourite shops.
Dear Paper Plus, Te Awamutu Paris, London, Milan... Te Awamutu. In no particular order, my absolute favourite places to go shopping. Paris has Le Bon Marche, London has Harvey Nicks of course and Milan has Prada, but Te Awamutu... Te Awamutu has it all. An awesome donut store with vanilla curd-stuffed fried pastries the size of asteroids. Check. A saddlery store with jodhpurs that make my arse look like a Jilly Cooper book jacket. Yup. An op-shop where you can pick up vintage blouses for nix? You betcha. And of course, Te Awamutu has Paper Plus. If size matters then Te Awamutu Paper Plus will have you at hello. The store has the largest floor-space of any Paper Plus in New Zealand - which surely makes it the biggest bookstore in New Zealand? I have no evidence to back up this big claim but I think I'm right about this and certainly the place is totally bloody huge, and more importantly, with this vastness comes a depth of stock that goes well beyond your Lee Childs, your rugby biographies and your Nadia Lims. There's enough shelf space to provide something for everyone here. And yes, quite a lot of that shelf space is taken up with my books. Te Awamutu is horsey girl country - this is my heartland constituency. But it's not just self-interest driving this love letter to Paper Plus. This bookstore for me, is like the one Julia Roberts walks into in Notting Hill. It is my own slice of Richard Curtis rom-com, because it was in this shop that I cemented my relationship with the most important man in my life. His name is Cam. He is tall, dark and handsome. He is also Arabian. Well, half-Arabian and half English Riding Pony. Yes, obviously, he is a horse. I had driven to Otorohanga on that fateful day with a plan to possibly buy him, but had walked away undecided. He seemed perfect - except I hadn't seen him jump. He was out of work and it had seemed unfair to ask his current owner to put him over fences in the thick lush dairy pasture when he was already exhausted. And so I was mulling over whether to commit to him when I swung by Paper Plus that day on the way back to Auckland. I was dropping in, as I always do, to say hi to the lovely Sharon who runs the store and who is always so cool whenever I come by to visit on book tours.
I had a chat to Shaz, signed a few "shop stock" copies of my book for her and as I was doing this, mentioned that I was thinking of buying a horse. He seemed perfect, I said. Level four dressage horse, clever and handsome. The only sticking point was that I wasn't sure if he could jump. It was at this point that Holly, the shop girl, pricked up her ears. "Are you talking about Cam?" she asked. What the actual? Was Holly psychic? "Yes, that's his name." I told her. "Oh I know him," Holly said confidently. "He's got a really scopey jump on him. Totally point and shoot! You should get him." And so, rather than selling me a book that day, Paper Plus Te Awamutu sold me a horse. I made the phone call from the store and told the owners I would take Cam pending a vet check. Which of course he passed with flying colours. I came down the next weekend to pick him up, the horse from Otorohanga, and picked up a donut at Empire Espresso at the same time. I tried the Black Forest filling this time. Highly recommended.
Stacy Gregg
Dear Women's Bookshop, Carole and all the staff, Ponsonby How do I love thee? Let me count the ways. This letter is to tell you that I love going into the store and that it is one of my beacons of civilised and exciting book buying. You have been, by my reckoning, a flagship for women's books for more than a quarter of a century. You emerged out of the time of great upheavals and change in women's lives, the times when we took to the streets to protest inequality, the times when we demanded freedom to express ourselves with out censorship, the times when we came together with a common voice. Those were stirring times. But the dreams we had for the future survive. In The Women's Bookshop, our voices live. Your focus on books for, about and by women, has enlightened the choices we make. Only, as times change and our interests broaden, it is a shop for men and their books too, and that is the way it should be; your range has never been narrow, encompassing as it does, wide social and historical perspectives. I like that. I love the look of the shop, the way the customer walks in from the busy street into the long book lined interior, perfectly lit. The shop is entirely modern and yet somehow manages to impart an indefinable air of old-world stylishness, the kind of atmosphere I imagined at 84 Charing Cross Rd in its hey day, or Scribner's where one of my early books was displayed in the window the first time I walked down Fifth Avenue, or McLeod's Bookshop in Rotorua when my mother worked behind the counter in the 1950s.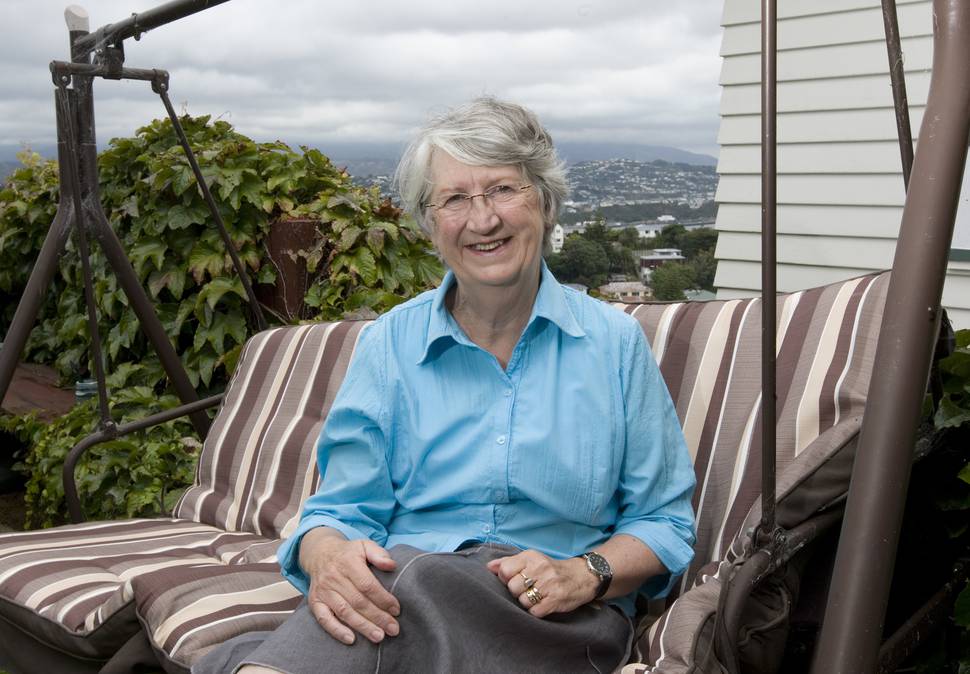 Thank you for the Ladies Litera-Tea, for stocking and promoting my books, for always being on call to sell books at functions, for always welcoming me when I come into the store, for newsletters, and any number of services you offer the great community of books and readers. There, I've said it, and I'm still counting. The Women's Bookshop, I do love you. With grateful appreciation
Fiona Kidman
P.S. I'd like to add love letters, too, to all those bookshops in little towns whose staff come out on dark wet nights to country halls and libraries. I will never forget you.
Dear the Children's Bookshop, Kilbirnie In 1995 my very first book was published by the wonderful Ann Mallinson. At the launch (a grand affair attended by the Governor General), owners of a new Wellington children's bookshop were there to sell the books, hot off the press. This was my introduction to Ruth and John McIntyre of the Children's Bookshop, Kilbirnie. We have grown up together and I have had the privilege of their support and friendship ever since, launching a further seven novels with them since that first fateful day. For those of us who love books, a bookshop is a sacred space - a repository of reader's dreams and would-be writer's fantasies. At once inspiring and intimidating (so many books!), to find a "home" where you're made to feel so welcome, with booksellers who are prepared to champion you, is a rare, precious gift.
Over the years, John kindly included my books in his Radio NZ reviews, always with generous and encouraging words, and he and Ruth showed great delight whenever I was fortunate enough to win an award. In fact, I have two beautiful medals sponsored by the Children's Bookshop for winning the Young Adult section of the Library and Information Association Awards in 2013 and 2014 - particularly special because of their part in it. I really consider them part of my writing family. I was thrilled to be asked to John's last birthday, included in their huge circle of family and friends to celebrate our love for this lovely, generous man. I will miss his gruff warmth, his love of story and his dry-as-dry humour, but his legacy lives on Ruth and the other wonderful people working around her. With Ruth at the helm, I know the bookshop is in excellent hands, and all the things we have come to love from the Children's Bookshop will continue to grow from strength to strength. So long as they're there, and I'm lucky enough to continue to be published, I can't think of anywhere else I'd rather celebrate the birth of new book. If you don't know them, go in or check them out online. If you do, drop in, and remind them how much they are universally loved.
Mandy Hager
Dear Unity Books, Jo, Carolyn, Dale and staff, Auckland Once a week I come over to town on the ferry for a literary lunch. On my way up to the MaiThai there's an equally important stop to make, at Unity Books in High St. There's something about calling there that makes me fall in love again with your place, every week. The affair never ends. I'm not alone, I know, Unity is a shop with many lovers. For me, the foreplay is the display in your main window. It's always alluring.
How do you manage to get such a variety of wonderful books in there - a new set every week? It's miraculous. Inside, it's a smorgasbord of books, an irresistible feast, spread out on the tables, ready to be picked up and devoured. The stand with the New Zealand books is always the first one I go to. And there they all are, the latest books by local authors. Irresistible. When I have a new book out, Unity puts a pile of them on that illustrious stand. Another reason to love your shop. And if the pile is smaller by the following week, ecstasy. Keep up your wonderful work.
Graeme Lay