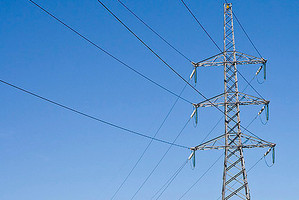 Spring is here and power companies are starting to amp up their activities on private land.
Federated Farmers' members whose farms provide part of the platform for distribution and transmission lines have ready access to a knowledgeable advice service in the Federation.
What they may find, at this time of year and over summer, is that they will likely be approached for access to the lines for a variety of purposes. These might include visual inspections, basic maintenance, tree-trimming, and possibly more substantial line redevelopments.
Federated Farmers is also noticing a number of new builds at the smaller end of the scale, where farmers are being approached for easements across their farms, to host feeder lines or re-routes of the existing network.
Federated Farmers has an established set of credentials in electricity transmission and distribution assets on private land. It has experience working on behalf of individual landowners and community groups, as well as working with Transpower and local lines companies.
The Federation has developed an understanding of the issues around maintenance and upgrade, as well as access to the land for that purpose.
This experience has been built on the basis of working with members on individual situations and negotiations.
These can be difficult and stressful - there is no textbook on dealing with the needs of organisations with relatively high maintenance infrastructure on private properties.
Through working with landowners, however, the Federation has become familiar with the broad variety of interactions between landowners and power companies, and can bring this to a member's enquiry.
Some of this knowledge has been distilled into a series of fact sheets that provide headline guidance on a raft of processes in this area.
One popular topic, that is updated every year, is the landowner's rights in terms of access for maintenance of the lines. As farming has intensified, farmers are increasingly noticing this imposition and seeking to manage it.
They want to be informed of the statutory requirements, in terms of notification of any visit and their ability to influence proceedings to minimise disruption to their farm business.
The fact sheet on this topic covers all angles - outlining notice requirements for the landowner, especially if notice is written and there is at least 15 working days in play, and reasons and ways that farmers can delay access if they wish.
New route acquisitions and substantial upgrades are even more detailed and challenging, and the suite of fact sheets includes insights into the compensation formulae, the role of the Public Works Act, the ins and outs of easement agreements, and the landowners' right to advice funded by the power company.
The Federated Farmers power line fact sheets are exclusive to members and can be obtained by calling 0800 327 646.