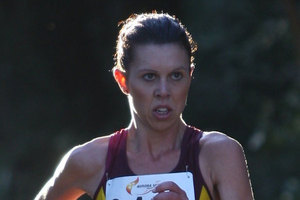 A New Zealand athlete who collapsed after winning a race in Tahiti this week has died in hospital.
Lesley Cantwell, 26, has been in critical condition in hospital in Papeete since Tuesday when she collapsed after winning the 5000m race walking title at the Oceania Area Track & Field Championships.
Athletics New Zealand confirmed her death and said it would release a statement this afternoon.
Cantwell's family flew to Papeete yesterday to be with her.
In a show of support to their team-mate, the other 50 athletes in the New Zealand team continued in the championships, which finished last night.
Team manager Craig Motley said the athletes decided to wear arm bands and competed with Cantwell's number written on their arms.
Lesley's mother Jude was the New Zealand women's 1500m champion in 1989, while father Shaun is the deputy principal at Fiordland College and a leading athletics coach.
- APNZ