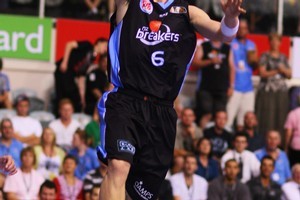 Kirk Penney won't be rushed back into action for the New Zealand Breakers.
The Tall Blacks guard flew back into the country this morning after missing out on the NBA.
Breakers CEO Richard Clarke says Penney won't play against the Melbourne Tigers on Thursday night.
Clarke says it was a team decision and he simply doesn't have the time to prepare properly for the match.
Clarke says the club's keen to move on from Penney's NBA experiment and get back to focusing entirely on winning games in the ANBL.
- NEWSTALK ZB