You expect a certain amount of whinging from England. Usually they are packaged with a warning about the level of complaints around them.
Not so much from their rugby team, who appear to have taken a more pragmatic approach to their New Zealand tour after being shafted on their itinerary by their officials.
Coach Stuart Lancaster and others who have come out for a chat at their Auckland headquarters have delivered a "let's play" example for their crew, rather than the querulous tone from those who write, broadcast and analyse the sport.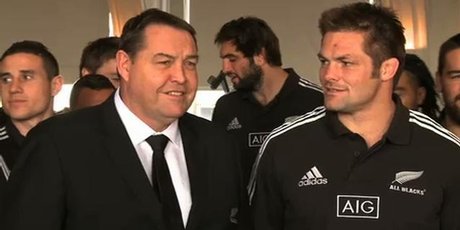 England may struggle on this tour, then again they could succeed and take a bag full of conviction as they approach the countdown towards hosting next season's World Cup.
They need to show the attitude the All Blacks took on their end-of-year tour in 2002, when, with 21 senior players left at home for surgery and recovery, they took England to the death, drew with France then beat Wales.
At that stage, England were humming. They were vastly experienced under the command of Martin Johnson and Clive Woodward as they added to their armoury ahead of what was to be a World Cup triumph the next year.
The callow All Blacks went into that test at Twickenham with 226 caps in the starting XV, with 150 of those collected by Jonah Lomu, Taine Randell and Tana Umaga.
That young team put the frighteners through England until Jonny Wilkinson's boot guided them to safety.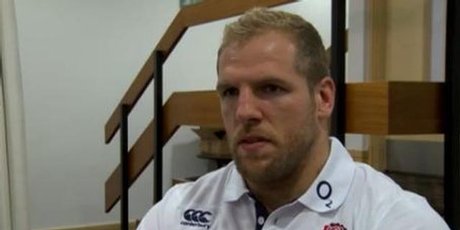 This Saturday at Eden Park, the roles are reversed and the All Blacks are favoured even with the late injury disruptions to Kieran Read, Sam Cane and Julian Savea.
England are a team on the rise and working towards a balanced game under the guidance of Lancaster, a coach who appears to bring sensible, hard-working standards alongside a feel for how England should play.
They have four meetings with the All Blacks this season, four games in which they can do some damage, get a sense of how their hosts are rated at the apex of world rugby and see which of their troops match or have the jump on their opposites.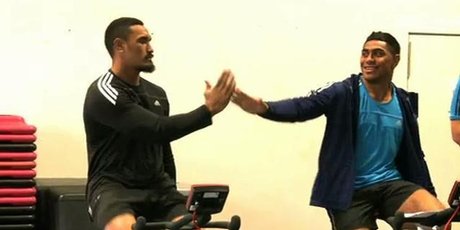 England's remaining players arrive today after their Premiership duties and while a number are pitched as preferred test men, this weekend's performance will have a bearing on that for the second test in Dunedin.
Dylan Hartley, Courtney Lawes, Billy Vunipola and Owen Farrell will boost England's snarl and direction with more decisions to be made after this weekend's opening encounter.
Lancaster's philosophy is flexible. He will use this adversity as another trial of England's growing resources. He may find a few players who have been stifled in club rugby but have the game to suit test match conflict.
In 2002, the All Blacks took away Keven Mealamu, Rodney So'oialo, Daniel Braid and Ali Williams who were uncapped yet the following year they were in the World Cup squad.