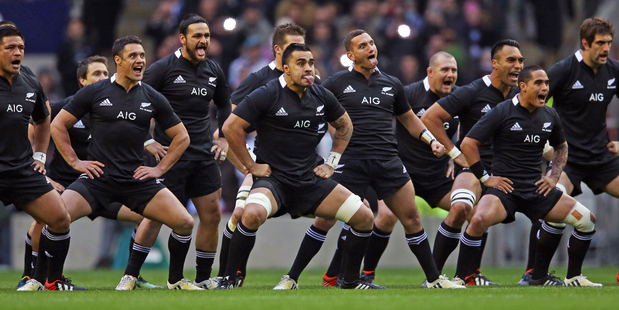 Rugby bosses are looking to boost the value of the All Blacks brand and jump up the list of the world's most valuable sports teams.
The New Zealand Rugby Union is working with staff from US insurance giant AIG to explore ways to boost the All Blacks brand overseas.
Global specialist Brand Finance in 2011 put the value of the World Champion All Blacks side at $108 million.
That estimate is around the value of some of Europe's top soccer sides - although dwarfed by Manchester United, with a value of $720 million.
NZRU boss Steve Tew said the organisation's annual revenue of around $100-$110 million plus was made up almost equally by broadcasting, sponsorship and licensing and gate revenue and match fees.
"We would like that figure to increase reasonably steeply. The biggest opportunity we have is in broadcasting rights which will crank up later (in) 2013."
It was hoped the broadcasting deal - which runs until 2015 - would increase significantly after big jumps in other markets including the UK.
The All Blacks deal with AIG, unofficially put at $80 million over five years, was announced last October.
It controversially involved the insurer's logo being put on the front of the All Blacks and other New Zealand team jerseys.
Tew acknowledged a "degree of nervousness" surrounded the move, but said it had not resulted in blazer burning and was necessary.
"We can't nurture it unless we have the revenue coming in."
Projects will focus on making the most of the sponsorship in strong rugby nations where AIG had a strong presence.
But he stressed the sports team was primarily just that.
"Some of our fans get a bit narked if we're just talking about commercial things like brands - they think we lost sight of the fact that it's just a sport, we don't."