Lemanis had time needed to establish winning formula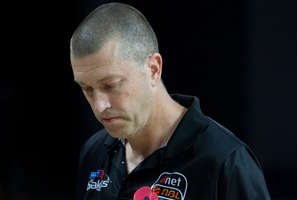 When outstanding success becomes commonplace, as with the securing of the Breakers' third successive Australian National Basketball League title, it is apt to be seen as the natural course of things. The obstacles standing in the path of such a triumphant progression are played down.
But the Warriors, the Phoenix and any of the New Zealand netball teams playing in Australian competitions provide telling evidence of how difficult it is to achieve that level of success. And of the debt that the Breakers owe Andrej Lemanis, their coach for the past eight seasons, who is leaving the club to take charge of the Australian national team.
The Breakers' prosperity under Lemanis provides lessons that should not be ignored. Chief among these is the importance of continuity in coaching and playing staff. Lemanis was not the popular choice for the job, and there was no overnight success. But he was allowed time to develop a winning formula.
Part of this involved the establishment of a family culture. Recruitment and the fostering of young talent were also astutely managed. And a high standard of player conduct became mandatory. Corey Webster was one player to feel the full force of this when he tested positive for synthetic cannabis.
The Breakers were also the making of Lemanis. The tears when he announced his new job, very much a departure from his calm norm, acknowledged as much. But by any yardstick, he gave far more to the Breakers - and a city that came to embrace basketball.