Staff at Auckland Zoo and Kelly Tarlton's are hoping a trio of critically ill turtles they are treating make a full recovery.
The three reptiles - two hawksbills and one green sea turtle - are being cared for at the facilities after being found off Northland's west coast last month.
One of the hawksbill turtles, a 7-year-old male, is thought to have a eaten a piece of plastic that caused gut impaction.
All the turtles were found severely emaciated, dehydrated and suffering from bacterial infections. All were covered in barnacles and algae.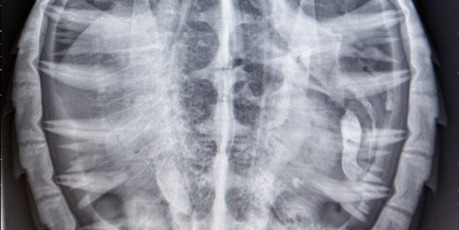 Kelly Tarlton's Sea Life Aquarium curator Andrew Christie said turtles often mistook rubbish and plastics for jellyfish or sponges.
"Once they swallow them, this causes a blockage and beings a slow agonising death," he said.
Auckland Zoo senior vet Dr James Chatterton said it was hard to see the animals in pain, but acknowledged there was a lot of work being done to help them.
"It's pretty distressing to see the impact we humans are having on marine life like this. Reducing our use of plastic and disposing of it safely is vital."