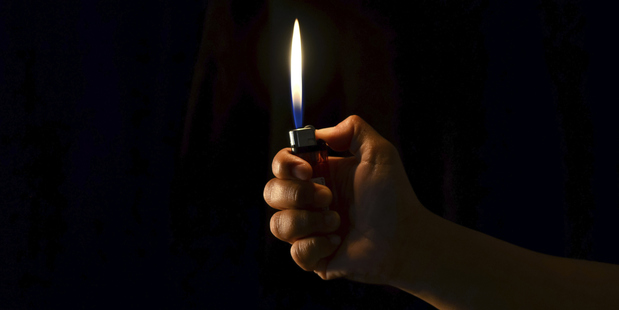 Two children were pulled from a burning car by their mother, who had left them alone in the vehicle while she went to the bank.
A 6-year-old boy and 22-month-old girl were in the car on Baxter St, Warkworth, yesterday when the boy found a cigarette lighter in the car.
Warkworth chief fire officer Ian Davies said the lighter was used to start the fire.
"He was playing with a cigarette lighter and set fire to the rear of the driver's seat, right where his sister, a 22-month-old, was sitting," he said.
The children's mother was across the road from the parked car, inside a bank. She pulled the 6-year-old out of the car but struggled to remove the baby in the child restraint.
A passerby, who didn't want to be named, saw smoke coming from the car and ran to help the mother.
"The car seat was a little bit stuck; the release button wasn't releasing immediately," she said. "There was visible flames in the car close to the little girl. If it had have been another few minutes it could have been quite a different outcome."
Mr Davies said the blaze was put out by someone at the scene with a fire extinguisher before the Fire Service arrived, and the children did not suffer burns or smoke inhalation.
National manager of fire investigation Peter Wilding said children playing with lighters was a problem "close to [his] heart".
This was the third fire that had been started by children left unattended in a vehicle with lighters or matches this year, he said. In every case the children were plucked to safety by someone who'd seen fire.
"In all of the last three cases there just happened to be a bystander walking past that could take action," Mr Wilding said. "The chance of those kids being alive if [bystanders] had been waiting for us to arrive would have been pretty slim."
He said no lighters were childproof.APNZ
- APNZ