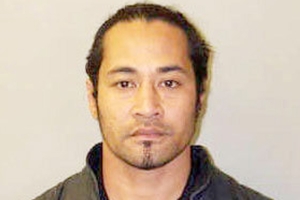 A man who avoided a rape charge for eight years after fleeing New Zealand was re-sentenced today, and will spend longer in jail.
Fatu Seti was this year found guilty by a jury of raping a 19-year-old woman on Waiheke Island in 2005.
In the Auckland District Court earlier this week he was sentenced to four years and 8 1/2 months' jail. But Seti had to be taken back to court today as Judge Grant Fraser said he had made an error when making various additions and deductions.
Seti was re-sentenced today to five years and 8 1/2 months' jail, as the judge had intended.
His court file included references from Samoa's prime minister, speaker of the house and police chief.
Seti fled to Samoa while on bail for the rape, dressing as a fa'afafine and taking out a passport in a different name. He was extradited last year.
Read more: Samoan PM asks judge to go easy on attacker
- APNZ