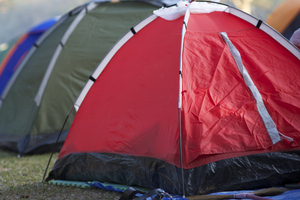 Two tourists were assaulted at a campground in Raglan last night.
A woman punched a French woman in the jaw, knocking her to the ground, and shortly afterwards punched an Australian woman in the nose, making it bleed.
Police said the fight broke out after a man and woman were told to leave the Kapua Camping Ground about 6pm.
Senior Sergeant Gael Mockford of Hamilton police said witnesses gave a detailed description of the offender's vehicle.
A 23-year-old woman was arrested and will appear in Hamilton District Court later this month.
"Without the assistance of the public, police would have had difficulty identifying the offender. The Raglan police would like to thank the public for their assistance," Ms Mockford said.
- APNZ