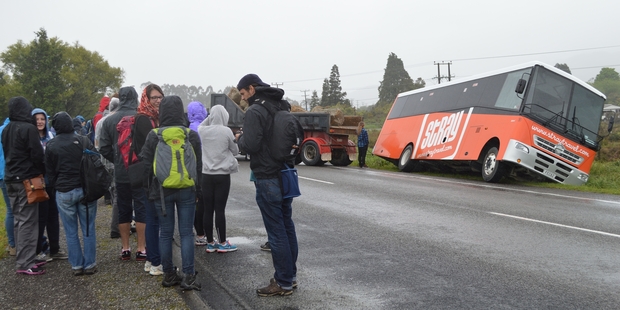 Stray Bus tourists had some unexpected excitement on the West Coast when their bus slid into a ditch after being stopped for a police check.
The bus was stopped for a routine commercial vehicle check just past Runanga yesterday.
The driver pulled off the road, only to slide on the water-logged ground and tilt into the ditch at a sharp angle.
No-one was injured, and the passengers walked down the road to take shelter in the Runanga shop while the bus was pulled out by a passing truck.
They continued on to Franz Josef Glacier yesterday evening, planning to soak in the hot pools and unwind from their adventure.
- The Greymouth Star