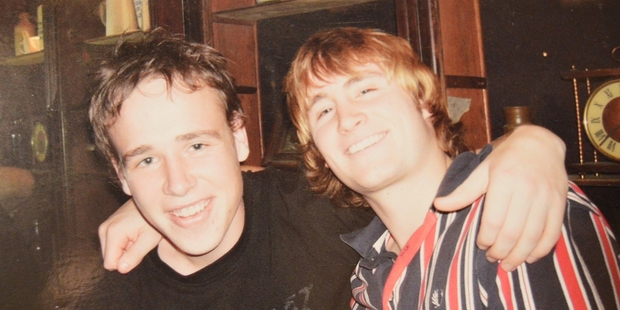 Bernie Monk and his son's best schoolmate have been reunited during an operation to recover the bodies of the 29 men who died in the Pike River mine disaster.
Mr Monk's son Michael was one of the 29 whose bodies still lie in the mine after the blasts in November 2010.
Work has begun on a plan to re-enter the West Coast mine and possibly retrieve the bodies, beginning with a Defence Force operation to remove debris.
Flight Lieutenant George McInnes, who considered Michael Monk his best friend, is one of the Air Force co-pilots of an NH90 helicopter which for the past two days has been hoisting huge pieces of equipment and debris from the ventilation shaft on the top of the mine.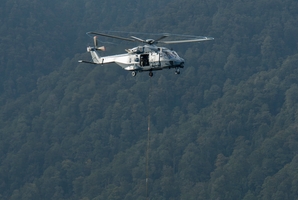 It is an emotional job, but one he specifically asked to be given.
"I have to admit I was thinking of Michael and his family," Flight Lieutenant McInnes said yesterday.
"But I had to push those thoughts to the back of my mind because we had an important job to do."
The pair forged a strong friendship at boarding school in Christchurch, where they attended St Bede's College and in their gap year afterwards went travelling to Ireland together to coach rugby.
"It's pretty special for me to be able to help out and it was really good to catch up with Michael's parents, Bernie and Kath Monk," he said.
Bernie Monk said it had been moving to have his son's best mate on board.
"His mother rang us and said that George was one of the four pilots that were working at the Pike River job and it was quite moving, for my wife especially." They had an emotional reunion outside the mine yesterday, he said.
Mr Monk was pleased to finally see some tangible progress in the re-entry operation.
"They've managed to do a lot of heavy lifting so far. Some of the generators they've been picking up are about three tonnes, so it's good the Defence Force have provided their helicopter because it's the only machine that could do that."
The staged re-entry plan is designed to seal off the ventilation shaft in the mine's main entry tunnel, known as the drift.
The mine will then be pumped full of nitrogen to force out any methane gas and allow experts to walk down a 2.3km shaft to the rockfall.
"Eventually when they get that 100 per cent they'll be able to just open the doors up and walk straight up the drift," Mr Monk said.
"If it all goes well it could be ready by Christmas."
- APNZ