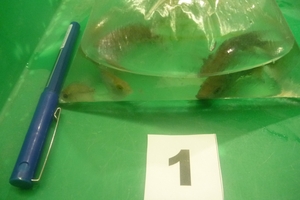 A man has been fined $2000 for trying to smuggle seven live fish into New Zealand in his trousers.
Tuan Nguyen, 31, pleaded guilty to a charge under the Biosecurity Act when he appeared before the Manukau District Court today.
Border officials intercepted Nguyen at Auckland airport last week after water was seen dripping down his trouser legs. The fish were in plastic bags in his pockets.
Judge Andree Wiltens said he found it difficult to believe Nguyen was ignorant of New Zealand's biosecurity law, and called his actions a "clumsy attempt'' to smuggle the fish into the country.
The judge sought assurance that Nguyen was in a position to pay the fine in full before his scheduled return home to Australia tomorrow.
- APNZ