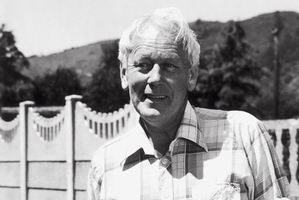 Gardening and television personality Eion Scarrow has died at the age of 81.
Scarrow, who presented gardening show Dig This between 1972 and 1986, died peacefully at home on Anzac Day.
After the series ended, Scarrow and his wife, Ann, went on to run a small business based in Ohinewai, just north of Huntly.
The Scarrows produced a bi-monthly gardening magazine and also hosted garden tours of New Zealand.
A celebration of his life will be held at the Te Kauwhata Rugby Club on Tuesday, from 1pm.