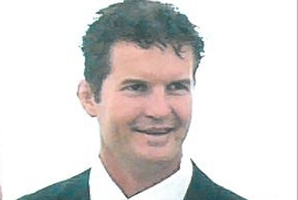 Police say no charge will be laid over the death of a man killed at a stranger's Ramarama property in August.
David Cunningham, 40, died in an altercation with the occupants of the property about 1.30am on August 27.
They had found him on the property and confronted him. They didn't know him, police said.
Counties Manukau District Manager of Criminal Investigations Detective Inspector Dave Lynch said a thorough investigation had been carried out and the file referred to the Auckland Crown Solicitor for review and legal opinion.
"For any criminal charges to be laid police would need to be satisfied that the property occupier who killed Mr Cunningham was not acting in self-defence," he said.
"After a review of the recommendations from the Auckland Crown Solicitor, police have decided that there is insufficient evidence to proceed with charges. A prosecution in this case does not meet the requirements of the Solicitor-General guidelines for initiating criminal prosecutions and accordingly no charges will be laid."
The decision would be reviewed in future if any new information was received.
Mr Lynch said police sympathised with the Cunningham family, who were "understandably upset".
The death had been referred to the coroner.
- APNZ