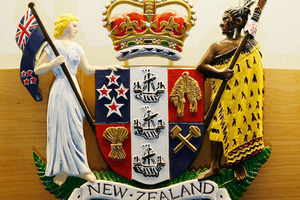 A judge has declined home detention for a Dargaville man who admitted viewing child pornography and sent him to prison for 15 months.
Quinten Ottewill was sentenced in Dargaville District Court yesterday on 20 charges of possessing objectionable materials after about 960 objectionable files were recovered from electronic items from his home.
Judge Greg Davis said Ottewill indicated that he started to download child sex abuse files to see if it was possible and it got out of control.
Judge Davis said to describe the viewing of objectionable materials as a victimless crime was "erroneous thinking".
"One of the reasons that these images exist is because people like you choose to get on to the internet and to search them out," he said.
Despite arriving at an end sentence of 15 months, the judge declined home detention because the offending was too serious.
"Because of the serious nature of the offending and in particular the need to hold you accountable and to denounce and deter offending of this nature and to protect the community that a sentence of imprisonment is inevitable."
The charges were brought by the Department of Internal Affairs, whose Censorship Compliance Unit manager Steve O'Brien said the department was part of the global fight against the sexual abuse of children for the manufacture and distribution of objectionable images.
He said people could be traced, even if they only looked at the images on an internet site.
For more articles from this region, go to Northern Advocate