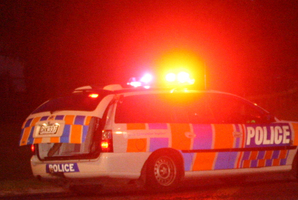 File photo / NZ Herald
A drunk driver was suffocated between his car door and roof after swerving onto the wrong side of the road to hit a "ferret", evidence given to a coroner says.
Rodney Spiers, 30, died on Waikawa Valley Rd in the early hours of the morning on September 25 last year.
He had left Invercargill earlier that day with his friend David McClelland to go on a fishing trip in the Catlins.
Mr McClelland told Coroner David Crerar that Mr Spiers was drinking rum and cola mixers as they drove and became increasingly angry and aggressive.
The car left the road when Mr Spiers swerved to chase a "ferret", Mr McClelland told the coroner.
When Mr Spiers tried to get out of the car, it tipped down a steep embankment and trapped his neck between the driver's door and the roof.
Coroner Crerar listed Mr Spiers' cause of death as positional asphyxia.
His blood alcohol level of 229ml per 100ml of blood was "extremely high" and did him no credit, Mr Crerar found.
A screening test of his blood and urine also indicated he had used cannabis and opiate type drugs which would have added to the effects of alcohol.
"The events that caused the death of Rodney Spiers must be able to be attributed to him being under the influence of alcohol and the clear message is 'do not drink and drive; even when a vehicle stops it still presents a hazard," Coroner Crerar said.
Coroner Crerar extended his sympathies to Mr Spiers' parents and family.
- nzherald.co.nz