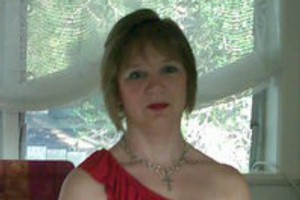 A man accused of raping and murdering his ex-girlfriend before setting her house on fire told a friend: "I tried to save her."
Steven Paul Ellis has denied murdering and raping Jacqueline Blackbourn in June last year but pleaded guilty to setting her house on fire.
The Crown says Ellis and Ms Blackbourn were in a relationship for two years. She ended the relationship but he refused to accept it was over.
He took a knife from his home and went to Ms Blackbourn's in June last year where he raped, strangled and stabbed her before setting fire to her house, the prosecution alleges.
Lia Hall was friends with the couple and remained in contact with Ellis and Ms Blackbourn after they split up.
She told a jury at the High Court at Auckland today that she went to the movies with Ms Blackbourn while Ellis babysat her kids, the night before Ms Blackbourn's badly-burned body was found in her Glenfield home.
Ms Hall said she asked Ms Blackbourn about her feelings towards Ellis.
"She said she had a different feeling for him now... That she didn't love him anymore."
Ms Hall said that when she returned home from the movies she told Ellis that he had to move on with his life. "He was quite angry."
She wept as she told the court how she was informed of Ms Blackbourn's death by police.
Ms Hall said Ellis phoned her from hospital about a week after the death.
"He said when he got in there, there was already a fire there. He told me he tried to save her. I asked: How did you know there was fire in there? He didn't answer."
Ms Hall then asked him why he was found with no clothes on.
"He said he's not going to answer that question. I said: Did you kill her? He said 'no'."
Neighbour Colin Preston told the court that on the night of Ms Blackbourn's death he heard loud cracking and a neighbour banging on the door.
"She screamed 'fire, fire'. I looked around the porch and saw flames coming out of the property [next door]."
He said he initially tried to use his garden hose on the fire but stopped when it had no effect.
Mr Preston said he heard someone yelling and went around the side of the house where he found Ellis in his underwear with another neighbour.
"I said: Are you okay? He didn't really respond to how he was but he remarked that he couldn't get to her."
Ellis was originally treated by firefighter Troy Bygrave.
Mr Bygrave said Ellis told him the fire was started by candles in the bedroom and that: "I couldn't get her off the bed, the smoke was too thick."
He said Ellis had burns on his hands and his skin was coming off in thick pieces "like leather gloves".
The trial is set down for three weeks.
- APNZ