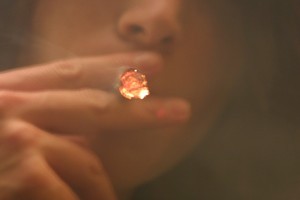 The synthetic cannabis industry says it will voluntarily test all products coming into New Zealand to protect the public.
Stakeholders have met today after Kronic Pineapple Express and Juicy Puff Super Strength, two synthetic cannabis products, were found to contain the prescription medicine phenazapam.
Industry spokesman Matt Bowden says they've decided to immediately set up a code of practice, to test all synthetic ingredients.
"Every synthetic ingredient or flavouring coming into the country we'll test before it goes into a product and we'll screen for medicines and restricted drugs just to protect public health," he told Newstalk ZB.
Mr Bowden says the industry has also resolved to immediately pull all adverting for the products.
It comes as an Auckland legal high retailer is sending all its products to ESR to test for drugs such as phenazepam.
Hemp Store manager Chris Fowlie says a sample from every batch brought into the country will be sent to ESR to be tested for contaminants.
- Newstalk ZB