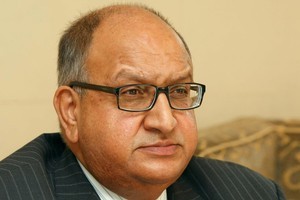 New Zealand Governor-General Sir Anand Satyanand. Photo / Brett Phibbs
Governor-General Sir Anand Satyanand and his wife Lady Susan Satyanand will visit Christchurch this afternoon to support earthquake victims and those working on search and rescue.
They will visit the Emergency Operations Centre at the Christchurch Art Gallery about 1.30pm for a briefing from National Civil Defence co-ordinator John Hamilton, Christchurch Mayor Bob Parker and police, fire service, urban search and rescue and St John ambulance representatives.
- NZPA