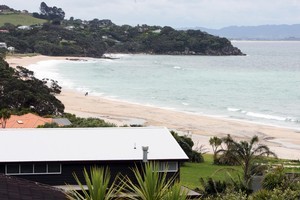 An air search has started off the Northland coast after reports an aircraft may have crashed into the sea.
Police said soon after midday golfers playing near Langs Beach, 50km southeast of Whangarei, reported a low flying aircraft, followed by a bang and possibly a splash.
The crash had yet to be confirmed but police said a helicopter had been sent to search between Langs Beach and Sail Rock, south of the entrance to Whangarei Harbour.
Coastguard spokesman Mark Leevers said Tutukaka and Kawau Coastguard boats had been sent along with police launch Diodar Three.
The Northland Coastguard air patrol, Northland emergency trust helicopter and Mangawhai Heads surf lifesaving are also responding.
The call came in at 12.30pm.
- Newstalk ZB, NZPA