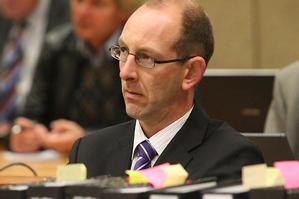 As a documentary defending Robin Bain against allegations he killed his family goes to air, it seems possible the controversial 1994 murder case may never be laid to rest.
David Bain was acquitted of the murders of his father and mother Robin and Margaret, and siblings Laniet, Arawa and Stephen last year, in what was arguably New Zealand's most high-profile court case. His defence team argued Robin Bain was the killer.
New Zealand documentary-maker Bryan Bruce said he had new evidence to prove Robin was not responsible for the family's deaths and would present it in The Investigator on TV One on Tuesday night.
Bruce said he made the documentary after studying court transcripts and footage of the trial because he was interested in determining why the jury delivered the opposite result to Bain's first trial in 1995.
"I started by asking the question: What is the evidence that Robin Bain did it? So I take the case put up against Robin Bain and take it apart," he told a Sunday newspaper.
Bruce said he had also noticed that "speaking ill of the dead" was becoming a characteristic of some court cases.
"Here was a dead man who could not answer allegations made against him in a court."
Bruce said his documentary started from the position of examining the rights of Robin Bain, asking what kind of justice he received, what people should make of him now, and whether there were flaws in the 2006 Evidence Act that allowed for the kind of approach taken by David Bain's defence team.
"I think I have proved not only on the evidence that he didn't do it, but to have done it would have taken an unbelievable chain of events. There is no forensic evidence to prove Robin Bain's guilt."
The new evidence he would present was based on motive, he said.
David Bain advocate Joe Karam refused to comment on the documentary until he had seen it.
- NZPA