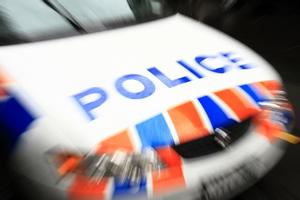 Convicted double rapist Maka Renata is in police custody after being found in Lower Hutt tonight.
Police have been hunting Renata, 24, since he breached his parole conditions on December 23, leaving the Christchurch address where he had been ordered to live.
"Acting on information received from members of the public we conducted a search at two addresses and he was located at one," Senior Sergeant Pat Thomas of Lower Hutt police said.
Mr Thomas said Renata was found about 9.30pm hiding in the kitchen and did not resist arrest.
"We had an officer armed with a taser but that wasn't required. He gave up without any incident.
"He's in custody with us and he will be appearing in Lower Hutt District Court on Monday."
There was one other male at the address and Mr Thomas said it was not yet known if he would face charges for harbouring Renata.
Police had been searching in the Wellington region after receiving tip-offs that Renata had travelled there.
Renata was jailed for seven-and-half years after being convicted of rape, committed in June 1999 when he was 14.
He and his foster father Dean Hiroki dragged a 26-year-old Wellington woman into an alley where they held a knife to her throat and took turns raping her.
He was sentenced to an extra three years in jail after sodomising his 15-year-old cellmate about 16 months later.
He was due to be freed more than two years ago but the Department of Corrections applied for a special Parole Act order to keep him in jail until his final release date.
- NZPA