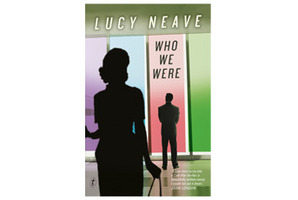 Who We Were by Lucy Neave
(Text Publishing $37)
The first book by Australian author Lucy Neave, Who We Were is a very restrained sort of thriller. The action starts in Australia with science-mad Annabel about to finish high school and dreaming of going to university. She has spent the last nine years boarding with her Aunt Sammy in Melbourne because her own family lives on an isolated farm, hundreds of miles from anywhere.
Annabel is fiercely intelligent and desperate to become a scientist, despite this being an unorthodox ambition for a woman in 1938. She knows she will almost certainly have to forgo love to achieve her aim, but she didn't count on her brother's friend catching her eye and stealing her heart. Bill is a microbiologist who has just completed his bachelor's degree - and it would be fair to say they have chemistry in every sense.
At university the couple study relentlessly and, in their spare time, attend meetings of the League of Young Democrats. And then war breaks out. The Nazis invading the USSR provides the catalyst for Bill to enlist, and when Singapore falls, he's made a prisoner of war.
When Bill returns to Annabel, she not only has a first class degree, but has won the prestigious university medal.
Still leaning strongly to the left, the pair wed and head to the United States, where they somewhat incongruously find work with the government, conducting gruesome experiments on monkeys to develop germ warfare for the military. Yet the crowd they fall in with is decidedly red. Suzy, a playwright, and Frank, a fellow scientist and former communist from Hungary, make no bones about their political affiliations and so, when the House of Un-American Activities Committee makes its presence felt in their lives, their world begins to crumble.
Who We Were is a dark, sad tale about taking risks, making allowances and justifying the unjustifiable. But, because the two central characters don't appear to feel very much, at least not until it's too late, the story has an air of dislocation.
Still, it is well-written, the prose is gentle, almost dream-like in tone, and the journey is unhurried - just don't expect a rollicking thriller because the drama in this story has a long, slow-burning fuse.