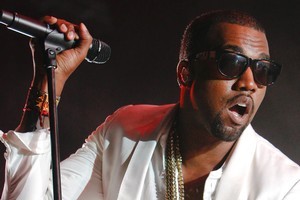 Kanye West will stage his debut runway show during Paris Fashion Week, it has been confirmed.
The 34-year-old rapper was initially rumoured to be presenting his debut clothing collection at New York Fashion Week. It has now been revealed that the international star has postponed the event until the final week of fashion's biggest calendar event.
West will stage his first catwalk show in Paris instead.
The American star has also enlisted the help of London-based designer Katie Eary "as one of the creative leads", according to vogue.co.uk.
No set date for West's catwalk show has been announced yet.
Katie Eary launched her career in menswear before adding women's wear to her fashion credentials in September of last year.
The 27-year-old fashionista is known for her statement designs.
West is famously passionate about style, having already designed sneakers for French fashion house Louis Vuitton.
- AAP