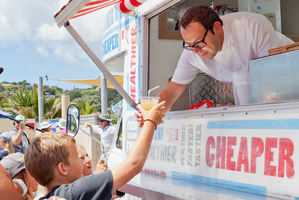 He's best known as 'the Food Truck guy,' but there's plenty more to famous Kiwi foodie Mike Van de Elzen. He's into mountain biking, doesn't spend that much time in the kitchen at home and is brewing up a new project up north. Meanwhile, the TV series he fronts has gone global, at Auckland's Food Truck Garage business is booming and his second book of recipes from the show has just hit the shelves. Phew!
Life & Style Editor Nicky Park interviewed his this week. Check out the video below: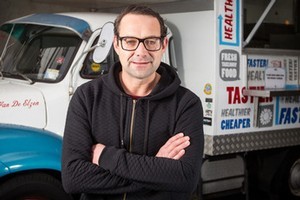 Then we turned the table over to you guys. Check out a reply of Mike's live chat below.
Follow Life & Style on Twitter.
- www.nzherald.co.nz