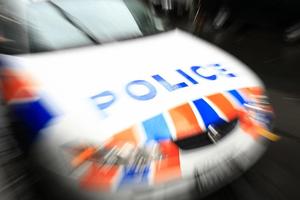 A 23-year-old unemployed man has been arrested following the robbery of an Invercargill grocery store over the weekend.
Detective Sergeant Grant Johnstone said the man allegedly robbed the Tay Street Night 'n Day store about 1am on Sunday.
Mr Johnstone said a 56-year-old female shop assistant was confronted behind the shop counter and pushed by the alleged robber.
He then stole a quantity of tobacco products before leaving the shop and running south on Lindispharne St towards Tweed St with two associates who were waiting outside the store.
Mr Johnstone said the shop assistant wasn't injured but was shaken by the incident and has been referred to Victim Support.
The arrested man will appear in the Invercargill District Court on Monday to face one charge of robbery.
Mr Johnstone said police have spoken to the two associates but inquiries were continuing.
Anyone who was in or around the Night 'n Day store between 12.30am and 1.00am on Sunday and may have witnessed the robbery or observed any suspicious activity before or after the robbery should contact Invercargill Police on 032110400.
- nzherald.co.nz