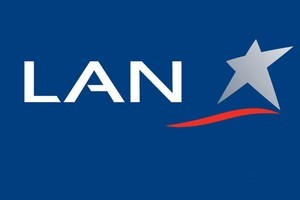 Photo / Supplied
Lan Airlines, Latin America's biggest carrier by market value, has agreed to buy Tam in a US$3.7 billion ($5.2 billion) transaction that allows it to expand in Brazil as rising incomes lift demand for leisure travel.
Shareholders in Santiago-based Lan will own 70 per cent of the combined company and investors in Sao Paulo-based Tam the rest under terms of a non-binding agreement, according to Lan's chief financial officer Alejandro de la Fuente.
The deal follows similar tie-ups of United States and European carriers trying to cut costs and increase revenue by offering a broader global market to passengers after being battered by the recession.
"At a recent Iata conference the view for the industry was that in the future we will see no more than 10 global players," said Libano Barroso, chief executive officer of Tam Linhas Aereas. "We are ensuring that we will be among the global players."
With Tam, Lan is gaining an airline that has more revenue and a lock on the Brazilian market.
Tam's revenue last year was US$4.9 billion compared with Lan's US$3.7 billion, the airlines say. Tam has 63 destinations in 14 countries while Lan has 70 destinations in 17 countries.
Lan's Enrique Cueto will be chief executive officer of the combined company, to be called LATAM Airlines Group.
- BLOOMBERG