A sickening video that was shared on Snapchat this week has led to the arrest of three teenage girls from Arkansas who are accused of torturing a baby with a stun gun and then making fun of the little girl as she sobbed uncontrollably.
A Conway police officer responded to Conway Regional Medical Center on Monday evening for a reported child abuse, according to a press release from the agency, the Daily Mail reports.
There, the officer spoke to Elyssa Watkins, the mother of one-year-old Carrigan, and was shown a Snapchat video that appeared to depict three teenage girls "laughing hysterically" while taunting the baby with a Taser, which caused her to scream and cry "in uncontrollable fear".
The video also depicted the teens joking and laughing when one of them struck baby Carrigan in the head.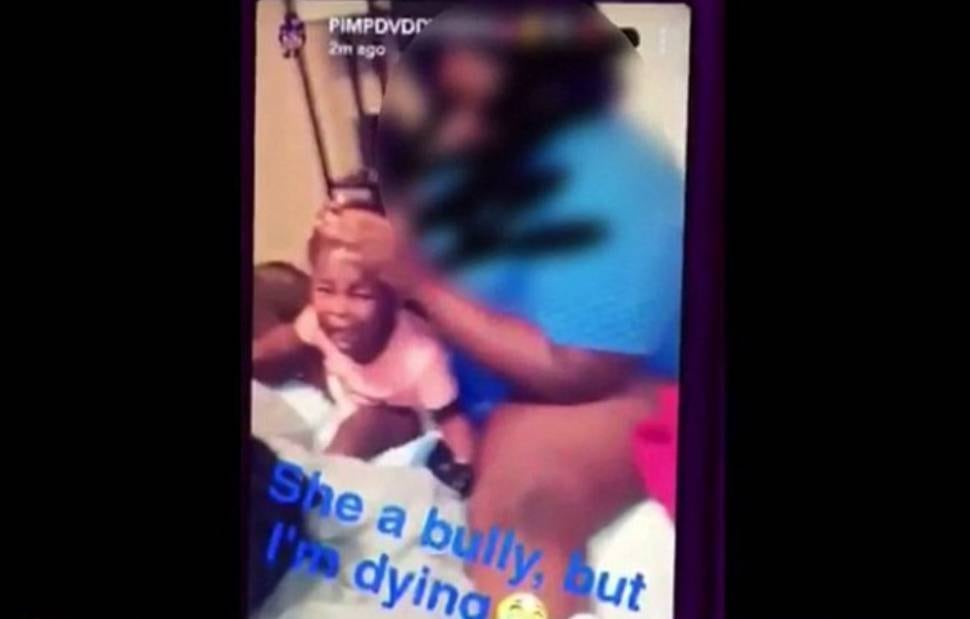 The disturbing footage was accompanied by the caption, "I'm dying" with a crying and laughing emoji.
Watkins told police the trio of girls had been responsible for looking after her daughter, and that until that day she had been unaware of any abusive behavior towards the baby before she was tipped off about the Snapchat video.
Police then tracked down all three teens seen in the recording and arrested them on a charge of first-degree endangering the welfare of a child. They are being held at the Faulkner County Juvenile Detention Center pending their initial court appearance.
Baby Carrigan suffered no injuries as a result of the incident.
'Didn't think they'd do that. Why would you do that to a one-year-old [who is] helpless, can't talk, can't tell you what's wrong,' the distraught mother told the station KATV.
Watkins and her husband, Trence Woods, were still in mourning from the death of his 18-year-old daughter killed a in car crash earlier this year when they learned of their baby's alleged abuse.
According to an incident report, when officers came to arrest the teenage suspects, one of the mothers claimed that her daughter caused no harm to Carrigan and was simply documenting the abuse.
But the arresting officer clapped back at the mother, noting that her daughter "can be seen and heard provoking the violence against the baby".
According to Fox 16, Watkins said on used that the baby sitters deserve to go to jail but she hopes they would also receive some counselling.