Tributes poured in for a Comanchero bikie gang associate who was shot dead by police and laid to rest in a golden coffin yesterday.
Instagram pictures show the lavish ceremony for Liam Scorsese at a Gold Coast cemetery which was attended by close family and friends.
The 31-year-old was fatally shot by police at a Brisbane bayside home in just over two weeks ago and since then friends and family have shared emotional tributes to him online.
Queensland Police say they found the Gold Coast man armed with a knife, trying to break into a house and threatening his ex-girlfriend when he was fatally shot.
Videos from the funeral — which were uploaded onto Instagram — show motorcyclists burning their tyres and sending plumes of smoke into the air alongside the hearse containing Scorsese's coffin.
Another video shows his emotional friends and family throwing flowers and petals onto the shiny metal casket as it is lowered into the ground.
On a tribute page to Scorsese on social media, friends shared photographs of the event and uploaded pictures of their tattoos and jewellery dedicated to the slain bikie in the lead-up to the event.
Scorsese's partner and cosmetic tattoo artist Chireez Beytell paid tribute to him on social media shortly after.
"I can't explain the pain and how broken I am to have watched you get lower(ed) into the ground," she said.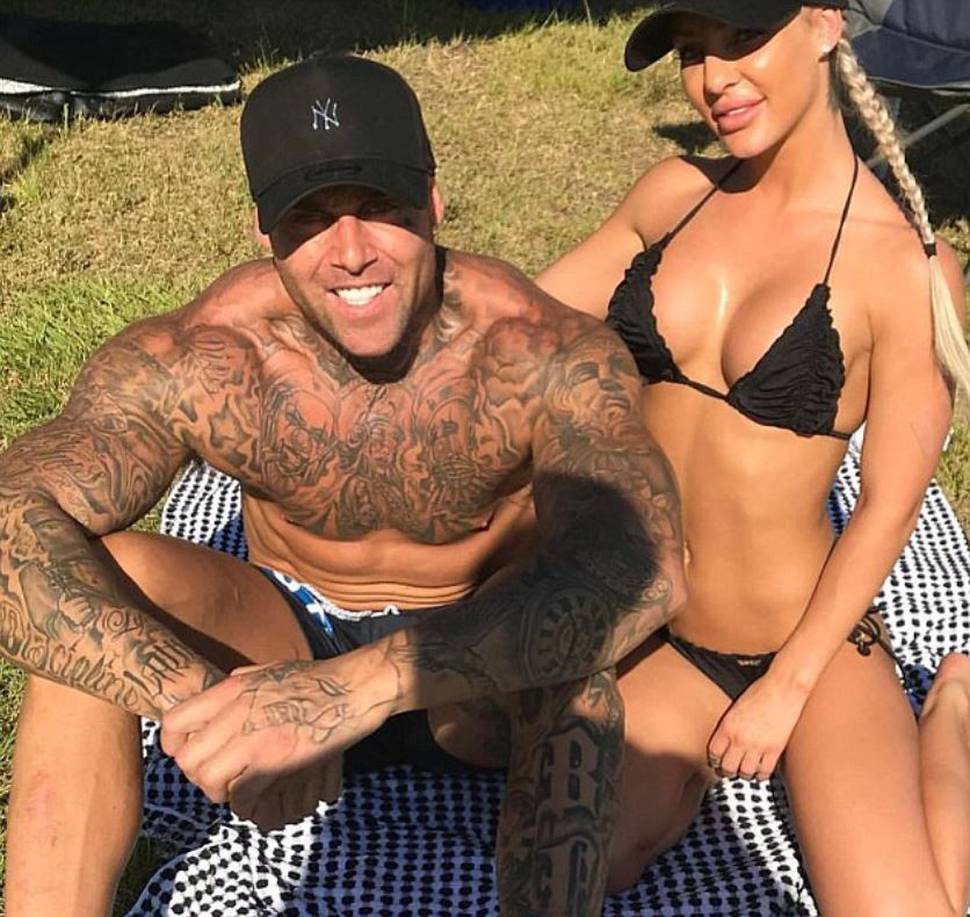 Scorsese's father wrote an open letter to the Gold Coast Bulletin earlier this month, writing that there were many different sides to his son.
"My son Liam was troubled. He was, at times, mentally unhinged, with extreme highs and diabolical lows," Mr Maloney wrote. "He was no saint but he was not heartless.
"For those who knew him he had the personality of a movie star. He was a business man, entrepreneur and loved life to the full."
He also revealed that his son had adopted the surname of Hollywood director Martin Scorsese because it sounded cool. Mr Maloney also added that his son "had the personality of a movie star".
On the day of the Queenslander's death, police say the "enraged" Comanchero associate was told to "put the weapon down", but he didn't.
Instead, Mr Scorsese reportedly yelled at the officers: "Shoot me, shoot me, shoot me."
And, when a taser strike was "ineffective" and couldn't stop Scorsese, the two junior officers attending the house in Goulburn St, Wakerley, retreated 50-60m down the road.
However, the Gold Coast man reportedly got up, followed the officers and threatened them.
Acting Chief Superintendent Mick Niland told reporters that the officers were left with little choice and opened fire, hitting Mr Scorsese twice — one shot to the neck, and the other to the chest.
Police and a nearby neighbour assisted with CPR, but Scorsese was dead by the time he arrived at the Princess Alexandra Hospital.
Shortly after his death, Instagram pictures revealed how Scorsese was looking forward to starting a new life after leaving prison late last year.
He was freed from Gatton prison after serving three months behind bars for the brutal bashing of a bus driver.
Footage also emerged of Scorsese attacking ambulance officers who were trying to treat him for stab wounds in an unrelated incident. It shows him being wheeled out of a Gold Coast home on a stretcher in December 2016 before he suddenly snaps.
Despite his criminal past, Scorsese's lawyer said he was "just a man with tattoos and bad friends".
"He had enrolled in a barber's course. Just because he got into one incident with the Comanchero, police label him. He wasn't a bikie, he was just a man that was tattooed and had some bad friends," Mr Tai told The Courier-Mail.
"His family are obviously extremely distressed ... I would hope Ethical Standards investigate fairly the question of how a man can be shot dead by police, in suburbia, in the early hours, on a Sunday morning."