A van that plowed into a crowd in Los Angeles on Sunday injured nine people and left one man in critical condition.
Eight people were transported to area hospitals after the vehicle struck the crowd on West Pico Boulevard around 3.45pm, the Los Angeles Fire Department said on Twitter.
A ninth person, an off-duty Los Angeles firefighter, was hurt but did not need to be taken to a hospital, according to Daily Mail.
According to the fire department, a 44-year-old man is in critical condition.
Three people, an 18-year-old woman, a 28-year-old woman and a 30-year-old man were listed in serious condition. Four others were in fair condition with their ages ranging from 18-51.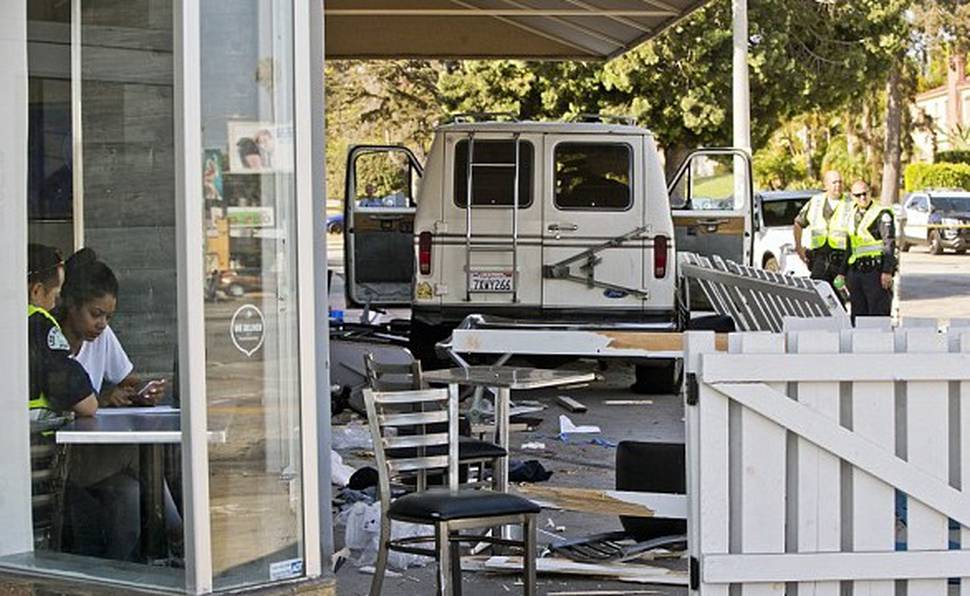 A witness at the scene said the van jumped a curb and careened into a group of people eating outside The Fish Spot restaurant in the city's Mid-Wilshire neighborhood.
Courtney Crump said several victims were pinned under the van and one man had severe head injuries. Crump said witnesses held the driver until authorities arrived.
Los Angeles police spokesman Josh Rubenstein said the crash appeared to be an accident.
Video footage from a news helicopter showed the white van on the sidewalk in front of The Fish Spot restaurant.
The vehicle appeared to have knocked down a white picket fence surrounding outdoor seating for diners.
Authorities said the cause of the crash is still under investigation.