North Korean leader Kim Jong-un has invoked global tensions in recent weeks over his ballistic missile tests and nuclear ambitions.
But rather than starting a war, the isolated leader may actually have other cunning plans in store for his weapons arsenal.
Speaking at an address yesterday, North Korea in crisis at the Lowy Institute in Sydney, international security program director Dr Euan Graham said war on the Korean Peninsula was the last thing anyone wanted, but he warned Kim would not stop until he achieved his nuclear ambitions.
He also knows he could potentially use his nuclear arsenal as a bargaining chip against China or the west, he said.
"The pace has definitely increased," Dr Graham said of North Korea's dramatic ramping up of missile tests, noting there had been 12 recorded tests since February.
North Korea has a goal of developing an Intercontinental ballistic missile (ICBM) that can strike the US mainland, and on Monday, Pyongyang launched a Scud-class missile into the sea, which fell provocatively close to Japan.
"There's a survival element to this because Kim doesn't want to end up like Saddam or Gaddafi," he said.
"Kim thinks if he's got this nuclear arsenal he won't end up six feet under."
North Korea also hopes to use its arsenal as a way of leveraging deals, and could in theory give up its testing program in lieu of sanctions being dropped.
Dr Graham said the world was ignoring the domestic element at its peril, with Kim making a nuclear weapon his formal goal.
He was also using the tests to show the elite he was in charge, attending every test and making it a priority of his government, he said.
North Korean state television (KRT) on Tuesday aired video of him apparently giving field guidance at Monday's test fire of a Scud-type ballistic missile.
The US, which fears a war with the hermit kingdom would be "catastrophic", appeared to respond overnight, with the successful test of an interceptor rocket designed - many believe - to knock incoming North Korean missiles out of the sky.
The US defence system has not been tested since 2014, and has only successfully hit its target nine times out of 17 attempts.
Dr Graham said the US and its allies were now playing a game of "catch up".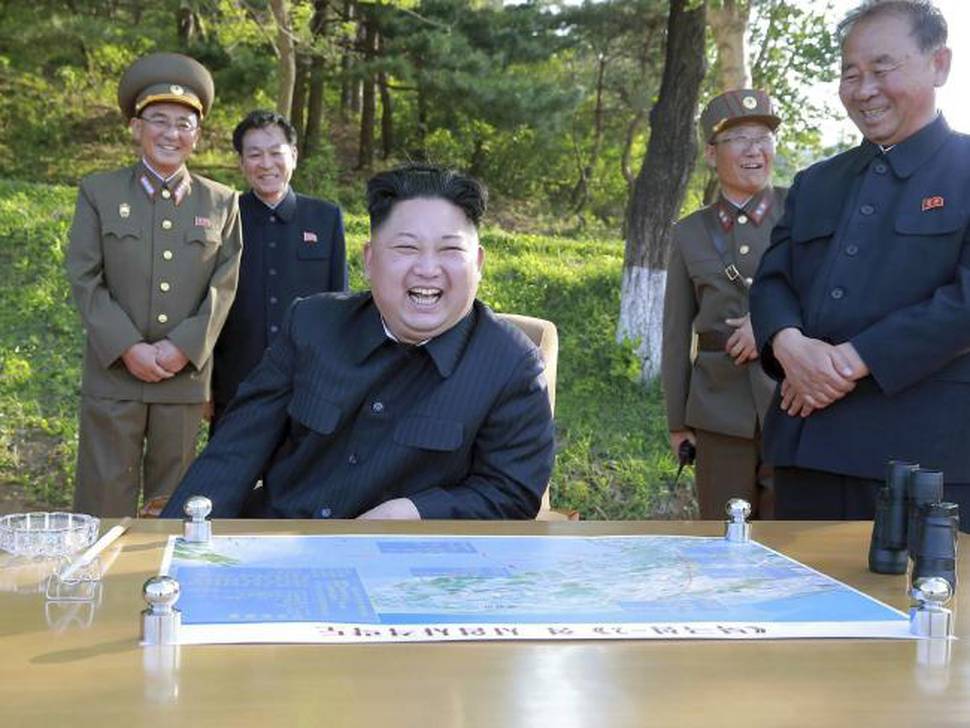 She said Kim also peddled the propaganda that the North needed enemies and this helped justify the repression of his people.
"It's all about self defence," she said.
"They can't survive without this and tension is the only way they can survive in the international community."
Dr Graham added while North Korea may view its arsenal as a bargaining chip to win favour or deals, the reality was testing will continue until Kim achieves his ultimate goal.
Once he has this, it may form the new basis of international relations.
Dr Song said the program remained a way of garnering international attention and any move to use weapons against the US would be suicidal.
Both agreed war would be catastrophic and noted it was the last thing the US, Japan or South Korea wanted.
It would also spell the end of North Korea as we know it, which in turn would have devastating effects on South Korea and China. Both countries would be inundated with millions more people.
China also wouldn't completely turn the taps off supporting North Korea because it doesn't want instability on its border.
Dr Graham said policy options were limited but the best situation would be to reach some sort of deal with North Korea to freeze its program. He warned this was unlikely to occur anytime soon.