A customer has been left with a bad taste in her mouth after she found a bandaid in her food purchased from an auto repair takeaway shop.
Nikkita Rose Chapman bought a pizza from the Tomakin Auto Centre restaurant on the south coast of NSW on Tuesday when she discovered the bandaid inside, according to Daily Mail.
Chapman posted photos of the discovery to her Facebook page and wrote: "For everyone's health and safety do not go to Tomakin Auto Center unless you all want to be in hospital."
"I can't explain how I am feeling but I wish I had not even woke up or wasted my money.. there is a picture of what I had nearly ate, I can not even say it I'm that disgusted but it was a BANDAID!!
"I had save some pizza that I had bought from Tomakin Auto last night, I woke up in the middle of the night to have a midnight snack, who doesn't lol."
Chapman asked her Facebook friends to share the post and included a photograph of the shopfront to warn others.
"A picture of the front of the shop if people don't know what it looks like.... Wtf now I am constantly worried about my health which shouldn't be a big issue at my age.
"And yes I would love for everyone to comment, share, like, react please help me get this out there for everyone, HEALTH AND SAFETY!!".
Eddie, the owner of Tomakin Auto's restaurant, told Daily Mail Australia he believes it was due to human error and apologised to the customer for the mishap.
"Every food outlet has this once in a blue moon - we've been a business for 10 years and never had a complaint."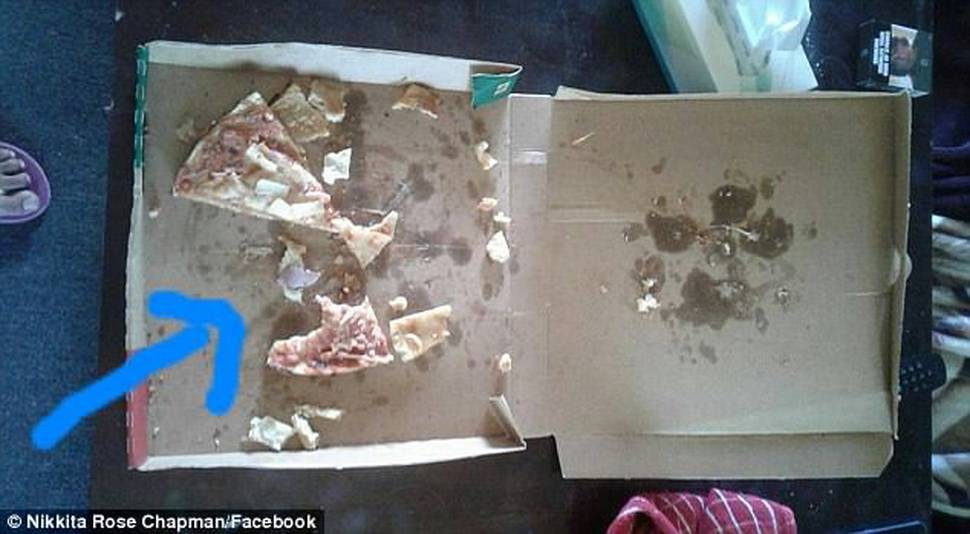 Eddie said he spoke to his staff on Thursday and claimed none of them were wearing bandaids.
"We never have problems like this - this can happen in any restaurant. I've told my staff to be more vigilant and to be very careful."