A bondage enthusiast has denied assault and claimed he is the one who suffered more during sadomasochism sessions with a woman.
Keiren Batten told a jury at Cambridge Crown Court that he was strapped to a torture board by the woman who has complained about him and that she blowtorched his penis without consent, the Daily Mail reports.
Explicit images of his branded penis and groin were shown to the court, revealing the woman's name which he claims she carved into his inner thigh with a Stanley knife.
The images also apparently show burn marks from the side of a blow torch nozzle seared into his leg, thighs, groin and both on top and underneath his penis.
Batten, 43, of Hitchin, who says he likes to play the submissive role in bondage sex sessions, told the jury all the burns happened while he was strapped naked to the board he had made for himself, complete with collars, belts and chains.
He claimed she did it to teach him a lesson and so other women he saw would know about her.
Giving evidence, Batten told the court: "I did not consent to it. I did not get pleasure from it. I didn't want her to do it. It was going too far."
He told his barrister Neil Fitzgibbon that it was the woman's suggestion that she carve her name into his left inner thigh.
"I was wincing. I said "why are you doing that?" and she said 'all the other girls you have been seeing... they are going to see my mark now. You can go back to them slappers. They will see where you have come from'."
Batten continued: "She was telling me she had known about me sleeping with other girls, she accused me of sleeping with prostitutes. This was her way of saying I will mark you now so they will know and it will teach me a lesson."
He said that the carving and branding all happened on the one occasion, on June 14 last year.
Batten, who pleads not guilty to one offence of sexually assaulting the 27-year-old in 2014 by clamping crocodile clips to her labia and plugging the lead into the 240 volt mains, maintains that the complainant never went on his 'torture board' and he never attached his home-made 'shocker' to her.
He also denies two offences of assault by beating, relating to a head butt and a push during arguments.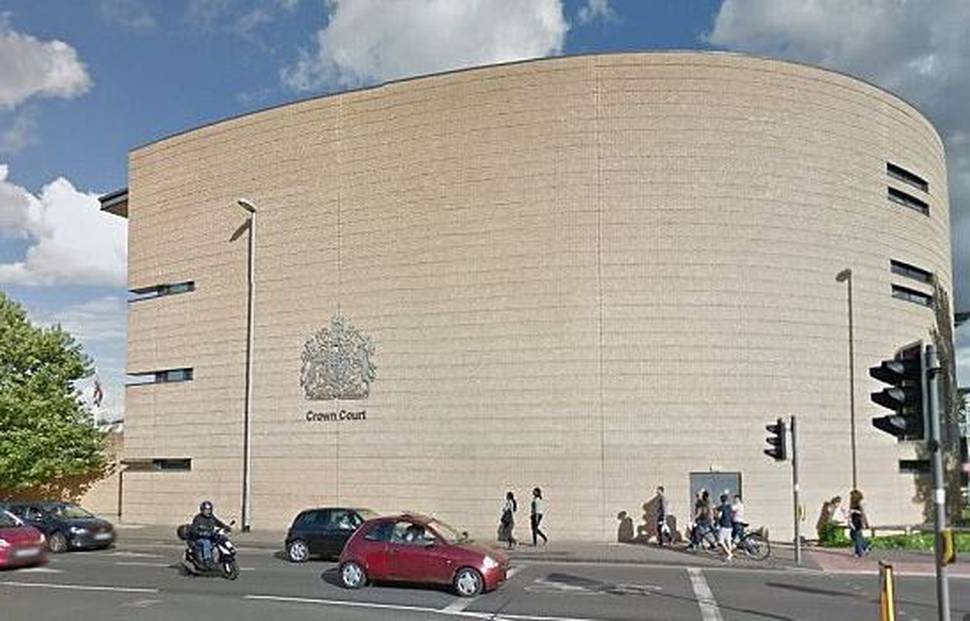 Batten admitted to the jury that he became sexually aroused while he was tied to a board, wore a mask and had a ball gag in his mouth.
He said he also enjoyed being electrocuted with clamps attached to both testicles, or to his nipples. And he said he had had cigarettes extinguished on his buttocks and nipples.
He claimed the woman, who he met in Home Bargains in 2014 shortly after he was released from a prison sentence for assaulting his former girlfriend, was keen to try his kinky sexual practices after they talked about what they liked to do.
A month later she asked him to make a board - constructed from plywood from B&Q and collars from Pet Smart - so she could restrain him.
She also surprised him by deciding to have his prison number tattooed on her lower back.
He said: "She said she liked the idea of it [kinky sex] and wanted to give it a try. I said I liked to play the submissive and the dominant to dress up and she was all keen for that.
"She said her boyfriend was boring and didn't do anything exciting."
She also asked him to make a 'shocker' for her to use on him.
The restraint board was made to his measurements. He is 5ft 6in tall and the alleged victim is 5ft 9in, the jury was told.
Other devices they had were a cat-o-nine-tails and a paddle for spanking.
Batten told the court: "I would be lying there while she performed sex acts on me, blow jobs and riding me cowgirl style while I was on the board. And she would say 'you cannot go anywhere, I can do what I want, please myself at the same time and stop when I want to stop'."
He said he asked her to clamp the shocker clips to his genitals and switch on the current.
He continued: "The only way I can describe the feeling is if you go to the funfair and go on that chair thing and sit and hold the metal bars and put the money in. It sends a vibration, like a tingling, all through your body. It's something I like, I suppose."
Batten denied he put the woman on the board, put pins through her nipples, attached crocodile clips, clipped them to her vagina or dripped hot candle wax on her, claiming that she did that to him.
He admitted tying her to the bed with dressing gown cords and using the rubber spanking paddle on her with her consent.
"Did you ever do anything sexually she didn't agree to?" he was asked.
He replied: "No, not at all."
The trial continues.