The state premier has warned vulnerable north Queenslanders to protect their lives and leave their homes now, as Cyclone Debbie closes in on the coast.
Gale force winds are already buffeting some Whitsunday islands and authorities say Debbie is likely to damage or destroy older homes and could claim lives when it hits land.
Debbie is currently a category two system, and is about 400km east of Townsville but it's expected to cross the coast as a category four cyclone overnight, with wind gusts of up to 260km/h and damaging storm surges that could cause significant flooding.
That would make it the region's worst cyclone since highly destructive Yasi hit six years ago.
The Bureau of Meteorology expects Debbie to make landfall somewhere between the towns of Ayr and Bowen and residents from low-lying areas in the region are being evacuated.
Bureau forecaster Michael Paech says it's expected to hit land between 9am and 11am NZT tomorrow, but that could change with the system's track towards the coast slowing overnight.
Wind gusts of about 100km are already buffeting Hamilton Island, in the Whitsundays, where islands have been evacuated, and those wind speeds are expected to build steadily throughout today.
Premier Annastacia Palaszczuk says people in the most vulnerable areas of Ayr and Home Hill must move in the next few hours, while they still can.
"It may be too late to move later on in the day," she told ABC television.
"We are making every effort in the next 12 hours to get people out."
Significant damage is expected.
"We know we are going to feel the full brace of this impact ... category four is destructive and the old homes will not sustain the impact."
Authorities fear Debbie's powerful winds will do significant damage to homes, and an associated storm surge means communities are also at risk of major flooding.
The army is on standby to move in after the cyclone hits, and extra supplies including fuel is being trucked into the danger zone.
Townsville Mayor Jenny Hill says the city, to the north of the expected landfall location, is well prepared, with extra food and other supplies.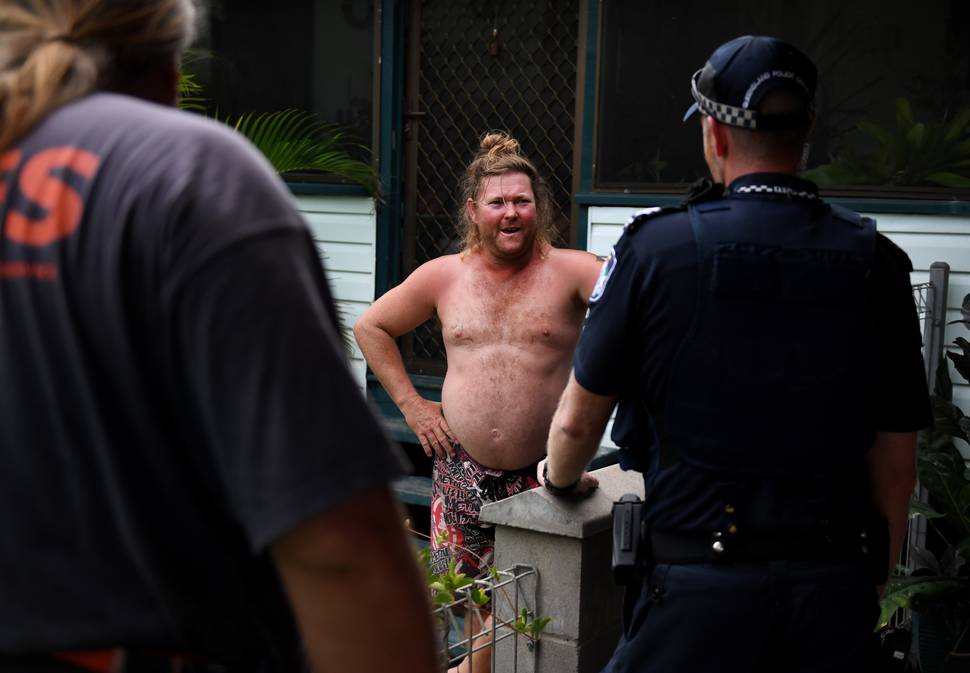 "We are expecting some damage, trees blowing over and damage to homes and power outages ... Even if we lose power or three or four days we will have enough resilience built into the community," she told ABC television.
Forecasters say communities in the Whitsundays, Mackay and Bowen areas should expect very heavy rain, and some rainfall totals in the danger zone could see up to 400mm tomorrow.
Debbie could also also cause flooding in communities inland from Bowen, including Charters Towers, after crossing the coast and degenerating into a low.
"It will take some time to decay," Paech said, and warned Queensland's southeast corner could cop a drenching on Thursday and Friday as the system moves south.
Warnings are in place for residents from Lucinda to St Lawrence including Townsville, Ayr, Mackay, and the Whitsunday Islands, and inland of Bowen including Collinsville.
Schools in coastal areas near Ayr to Proserpine will be closed, with parents advised to check the Education Department's school closures website or with the school directly.
James Cook University has closed its campuses in Cairns, Townsville Ayr and Mackay for Monday, with Cairns expected to re-open tomorrow.
Jetstar, Virgin and Qantas have cancelled many flights in and out of Townsville, Hamilton Island and Mackay.
- AAP