One of Australia's longest-running mysteries has had a major breakthrough after police arrested a man for the abduction and murder of a toddler at a Wollongong beach almost half a century ago.
Cheryl Grimmer was just 3 when she disappeared from outside a Fairy Meadow Beach shower block on January 12, 1970. No trace of her has ever been found, despite an extensive search.
Victoria Police and NSW detectives, acting on fresh information, arrested a 63-year-old man at Frankston, southeast of Melbourne on Wednesday.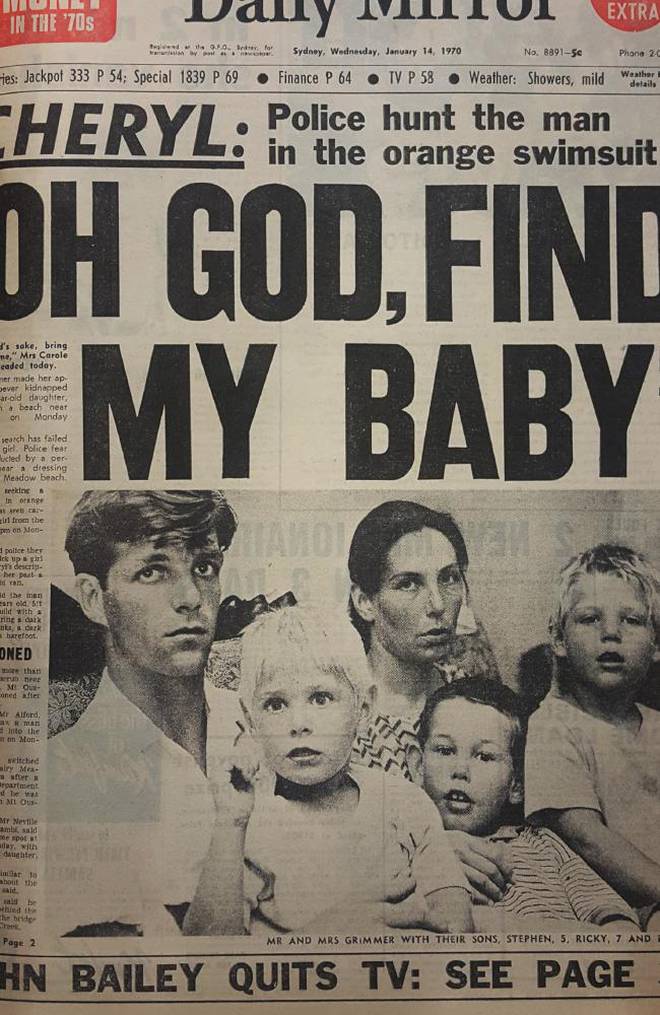 The man, who would have been 16 at the time, is being extradited to NSW, and is expected to be formally charged with kidnapping and murder today and face Wollongong Local Court tomorrow.
The man is believed to work as a security guard in Melbourne and now has an adult family, according to the Daily Telegraph.
Detectives from Strike Force Weasel began re-examining the case last year. Last December Cheryl's three older brothers, who had been at the beach when she disappeared, urged the abductor to come forward after police said they had identified a suspect for the crime, who'd now be in his 60s.
Ricki Grimmer told a press conference during a re-enactment of the disappearance at Fairy Meadow Beach, where Cheryl was last seen: "Heartache... decisions I made on the day were wrong. I shouldn't have left. What do you say? What do you do? It's affected me all my life."
"Everyone says it wasn't my fault but come and stand where I'm standing, see what it feels like.
"Just let us know where she is, give us something so we can mourn. It's cost me and my family everything."
Cheryl's parents died not knowing what happened to their daughter.
In January police said they'd like to speak to former staff or residents of Mount Penang Training School, a NSW government-run home and juvenile justice centre for boys, who may have information about the crime.
- AAP