Hundreds of relatives of those killed on September 11 have sued Saudi Arabia, joining many others who have tried to hold the kingdom responsible for the attacks.
Like other recent actions, the lawsuit filed on Monday capitalises on last year's decision by Congress to let victims of such attacks on US soil sue state sponsors. It seeks unspecified damages.
The personal injury and wrongful death suit, filed in US District Court in Manhattan, portrays Saudi Arabia as an essential player in funding al-Qaeda from start to finish in the attacks on September 11, 2001 that killed nearly 3000 people in New York, Washington and Pennsylvania.
Through several Saudi government-controlled non-profits - ostensibly raising money for charity - senior Saudi officials and al-Qaeda operatives instead sent millions of dollars through a tangled web of transfer offices and private businesses with al-Qaeda terrorists as final recipients, the lawsuit said according to News Day.
Saudi Arabia used "state-run" groups to funnel money to the terrorist organisation and directed government employees, including diplomats, to help the 19 hijackers once they landed in the United States, according to the complaint.
Saudi Arabia funded safe houses for the hijackers, supplied them with bogus travel documents, weapons, cash and equipment - "all of which enabled al-Qaida to conduct the September 11th Attacks," the complaint stated.
"We're finally going to get our day in court," said retired FDNY fire chief James Riches of Brooklyn, who is among the plaintiffs in the lawsuit.
Riches responded to ground zero on the day of the attacks and six months later carried out the body of his oldest son, Jimmy, an FDNY firefighter, from the Twin Towers wreckage.
"We're going to find out what actually happened on 9/11," he told News Day.
"If [Saudi Arabia] helped the terrorists commit terrorist acts on American soil, they'll be held accountable. If the Saudis did nothing wrong, they have nothing to worry about."
Earlier attempts to hold Saudi Arabia responsible over the past 15 years have failed.
US law granting foreign nations broad immunity from lawsuits prevented attempts by September 11 victims to sue Saudi Arabia in New York.
But last year, the US Congress overwhelmingly passed the "Justice Against Sponsors of Terrorism Act" permitting such lawsuits to proceed.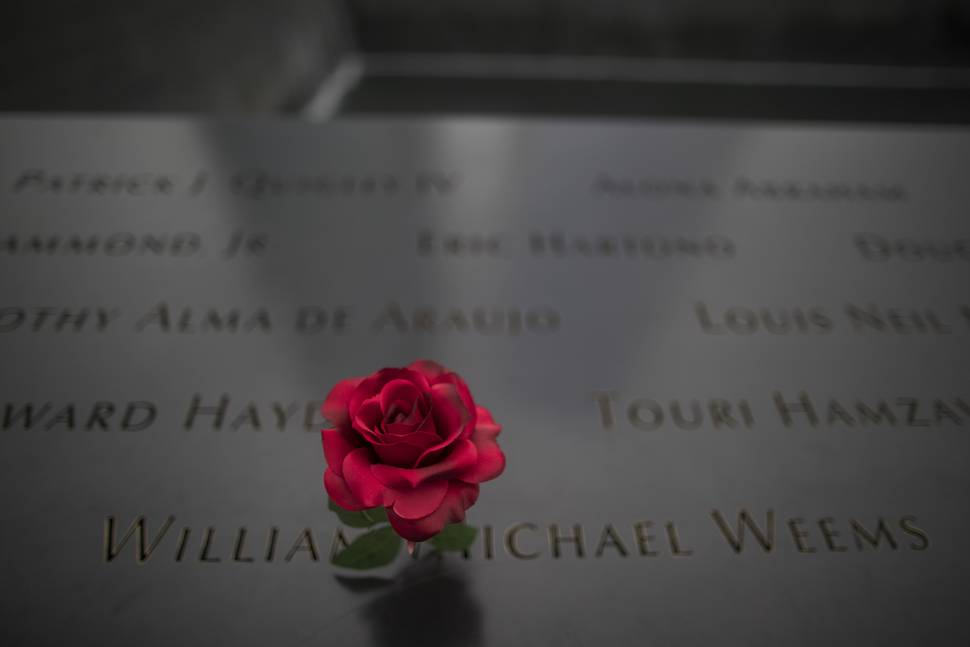 Politicians overrode a veto from then-President Barack Obama, who argued that the law would expose US companies, troops and officials to lawsuits in other countries and could anger allies.
Fifteen of the 19 attackers who hijacked planes to carry out the attacks in New York, Washington and Pennsylvania were Saudis.
The 9/11 Commission report found "no evidence that the Saudi government as an institution or senior Saudi officials individually funded" the attacks.
But the commission also said there's a "likelihood" that Saudi-government-sponsored charities did.
Michael Barasch, an lawyer for the plaintiffs from the Manhattan law firm Barasch McGarry Salzman & Penson, said in a telephone interview with News Day it's time the truth behind the attacks be known.
"I think this is long overdue," said Barasch, whose firm is among about a half-dozen representing the plaintiffs.
"We need to find out once and for all if Saudi Arabia or other countries financed this."
He added: " ... if it was Saudi Arabia they need to pay. They need to pay dearly and think twice the next time some Saudi Arabian prince or government wants to do such a heinous and cowardly act."
Lawyers for Saudi Arabia did not immediately comment.