The drug-taking drifter accused of raping a British backpacker in Australia beat up a former girlfriend and cheated on her, it is claimed.
A New Zealand-born man, who is accused of holding captive and repeatedly raping and beating a 22-year-old from Liverpool, has been disowned by his family, who said he deserves to be "locked up" for his "disgusting" behaviour towards women.
The man is in custody after he was allegedly caught hiding in a hidey-hole in the back of a Pajero the woman was driving on Sunday.
A local service station owner called police after the backpacker drove off without paying for petrol.
The victim said she met the man at a "bush doof" in Cairns on January 27 but just a few days later he allegedly began abusing her.
The accused man, who spent six months behind bars for beating a pizza delivery driver, had a volatile relationship with his former girlfriend and was violent towards her, a former friend told MailOnline.
In January last year when they split up she wrote on Facebook: "I don't know what's worse, the fact that my ex-boyfriend **** **** cheated on me or the fact that he cheated on me with **** ****."
"I will get you back you c*** and that starts with the world knowing what you really are. Best part is I don't even have to lie about you either. You are just a piece of s***."
Speaking exclusively to MailOnline a friend of the accused man, 22, said: "I don't hang out with guys who are violent with women. I saw how he treated the Mrs that he had here before he left. He beat her up."
The accused man's family has disowned him and told how they were not surprised to learn he has been accused of false imprisonment and multiple cases of rape, because of his violent past.
"He needs to be locked up," one relative said. "The whole family wants nothing to do with him.
"It was only a matter of time [until he was arrested]. He doesn't realise that there's consequences for his actions. [The whole family] have cut all contact and want nothing to do with him."
The accused had a troubled childhood because of his parents' connections to criminal motorcycle "bikie" gangs, revealed the relative, who is too embarrassed to be identified.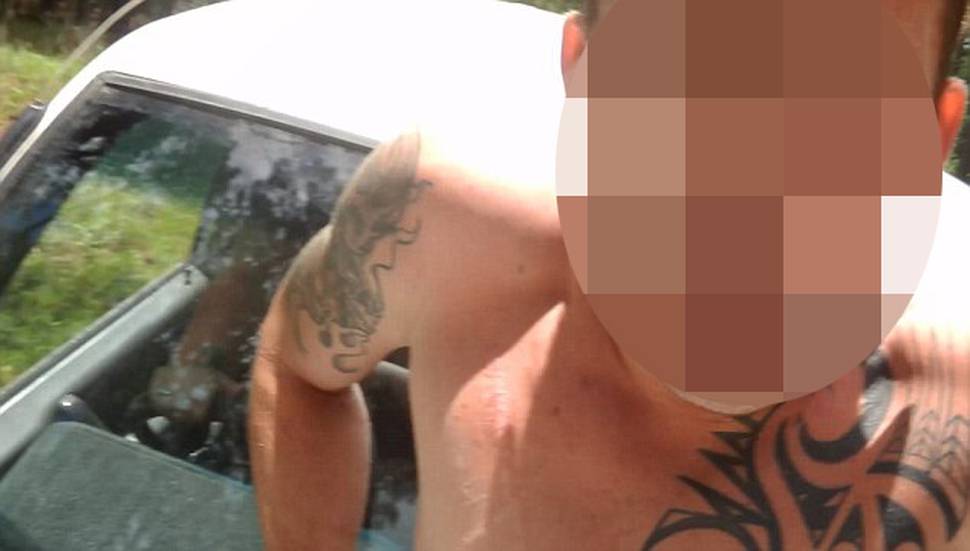 However his mother, who died in 2015, would have been disgusted by her son's actions if she were alive, the family member added.
"If she had heard about what he is accused of doing she would have killed him. He would have needed police to protect him from her."
The accused decided he wanted to be a "bad-ass" after he went off the rails as a teenager, the relative claims.
His mother's death affected him badly and he used her ashes to create the distinctive tattoos on his face and body, they claimed.
The 22-year-old grew up in Cairns but fled the northern Queensland city in 2015 after refusing to get a job.
He settled in Port Macquarie, New South Wales, where he struck up a friendship with a young woman.
But he fled again, this time to Melbourne, Victoria, after he beat her up.
"He was a smart boy, but so dumb in so many ways," the relative said.
When questioned about claims he that he beat up this girlfriend, the alleged racist claimed she got dragged over rocks at the beach.
However, when the girlfriend tried to challenge him he fled.
The relative revealed: "Next thing she was at the pub with a big Maori biker asking where he was. He left that night and went to Melbourne.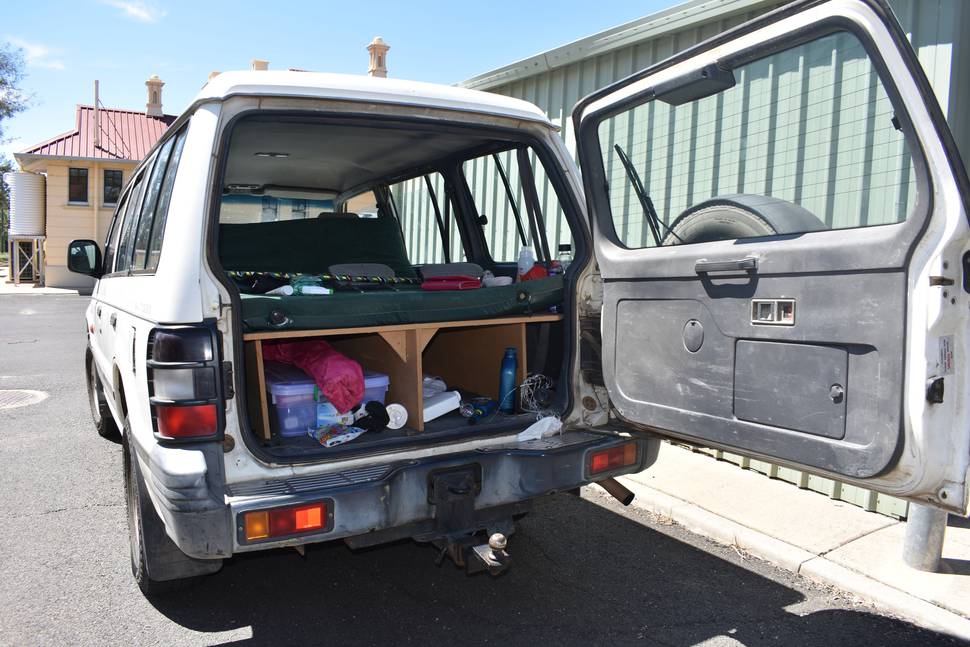 "He had to leave before he died. There was a long line of people who wanted to kill him. Everywhere he goes he cuts up strings and ties a noose."
The accused was jailed for six months in 2013 after he hit a pizza delivery man over the head with a plank of wood and stole money after taking LSD.
He has more previous convictions dating back to when he was 16 years old.
His family have expressed their sorrow for the suffering of the young British backpacker, who was found shaking, with black eyes and red marks on her neck from allegedly being strangled.
"We just want to let her know that we are so sorry about what happened to her. Nothing like that should ever happen to anybody. Our thoughts are with the young backpacker and her family."
The relative added his grandfather - who the accused was close to as a child - would have been profoundly disappointed in him.
"His grandfather was the most honourable man I ever met. And he was so proud of him as a boy.
"When he first saw him as a baby he looked at him and told everyone he was going to
'make it'.
"He is a troubled soul. He has a lot of problems and his attitude is that he owes nothing to no one."
The former friend added: "I thought he was half decent until I saw what he had done to his last Mrs.
"I am not surprised he is in trouble - he is a goose."