Four Perth women were abducted and raped by Australia's worst serial killer couple in the 1980s.
Catherine and David Birnie were only caught when their fifth victim, Kate Moir, escaped from the sadistic killers' home in south-west Perth in 1986.
Moir was just 17 when she was kidnapped, shackled to a bed in chains and repeatedly raped after the 'very drunk' teenager accepted a lift home from the killers after a night out with friends, according to the Daily Mail.
Moir, now 47, has revealed the harrowing details of her ordeal in her first television interview with Channel Seven's Murder Uncovered.
After accepting the ride home and sensing danger, she asked the couple if they were going to kill or rape her.
The sickening reply was: "We'll only rape you if you're good."
Moir recalled the killer couple used code words to signal they had found their next victim.
"I remember hearing, 'have you got the munchies?'" she said. "David was the puppet, Catherine was the puppeteer.
"She gave the tick of approval. She would say 'I've got the munchies', which meant 'you can have this one'.
"You know you're going to die but you don't acknowledge that to yourself, you just live it," she said.
Moir managed to escape through a window and ran for her life - unaware the couple had already killed four young women.
The pair murdered Sussannah Candy, 15, Denise Brown, 21, Mary Neilson, 22, and Noelene Patterson, 31 in the weeks prior to Ms Moir's abduction.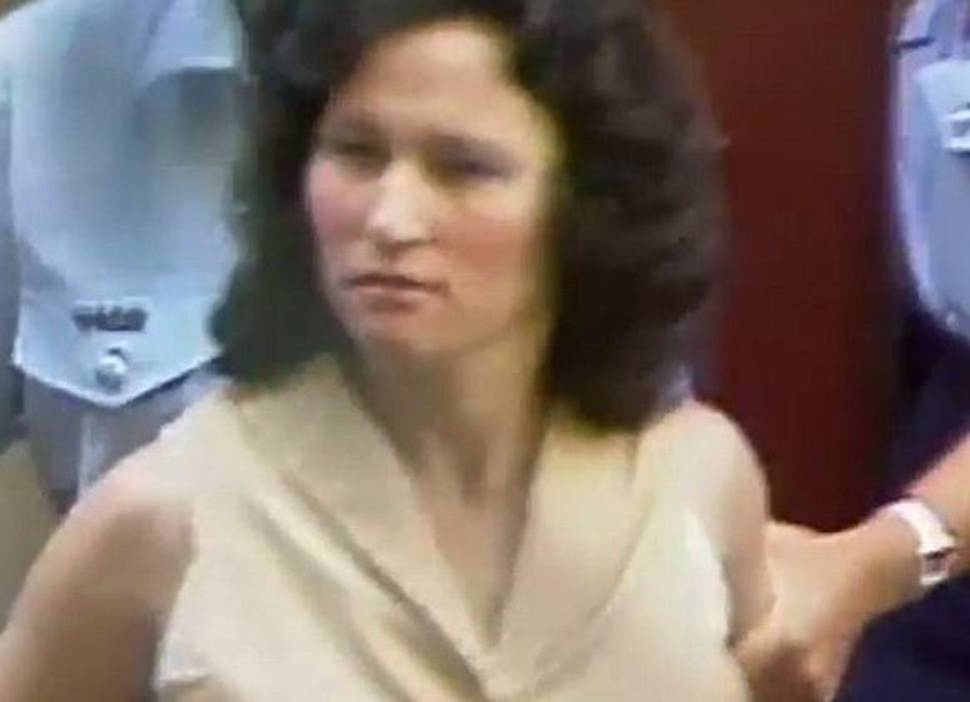 Moir alerted authorities and the Birnies were sentenced to life in prison.
David hanged himself in a West Australian jail cell in 2005.
But Catherine could be freed within a matter of weeks, with her case set to be reviewed in the coming months.
Paul Ferguson, a retired detective, told Seven News it would be an outrage if she was released.
"If that woman had an ounce of decency she would have made some effort or showed remorse," he said.
"This woman does not deserve one day of freedom."
But Birnie's barrister, Simon Watters, said she has been rehabilitated and will cause no threat to the community.
"One can reasonably assume she's been rehabilitated so it's hard to see why - putting public pressure to one side - she would not be considered for parole."