As Americans head to the polls to vote for their 45th president, join the Herald for our coverage of the final days of Hillary Clinton and Donald Trump's campaigns.
The pair have run their bids for president in a never-seen-before manner. There have been hot mics, email scandals and alarming debate tactics that have divided opinions worldwide.
It will all be over tomorrow when the polls close and votes are counted. The Herald will be on the ball long into the night, so tune in and keep up to date as results come in.
The vote could go down to the wire as Clinton's polling lead over Trump has narrowed significantly in recent days following the FBI's investigation into the (now cleared) Clinton emails.
Today is the final day the candidates can campaign and they are making their way to as many venues as possible to make their final pitches in battleground states.
Up to date poll data can be followed here, thanks to RealClearPolitics. The graph has state-by-state predictions from various media and an estimate of the overall electoral college vote.
Interactive: 270 to win
It will take 270 electoral votes to win the 2016 presidential election. Click states on this interactive map to create your own 2016 election forecast. Create a specific match-up by clicking the party and/or names near the electoral vote counter. Use Map Options to set the number of available ratings (colours) in your map.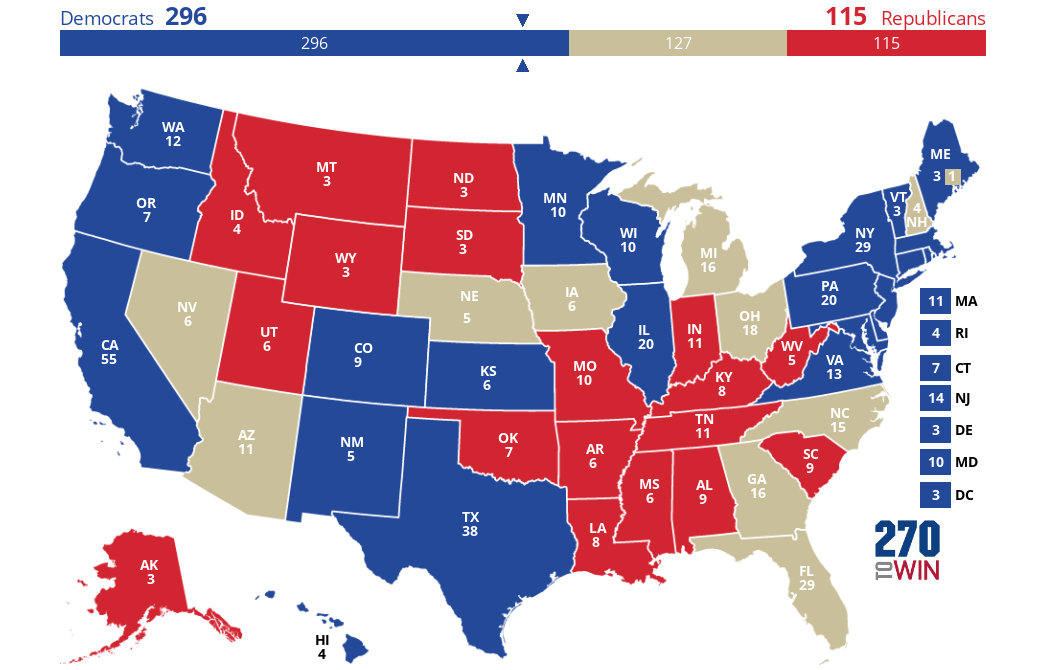 Click the map to create your own at
270toWin.com
How seven states could decide the election.