The Victorian berry farmer who disappeared during a bizarre family getaway five days ago has been found.
And while his family is relieved to know his whereabouts on Father's Day, his son, Mitchell, 25, had admitted the whole five-day mystery is "hard to explain".
Mitchell and sister, Ella, 22, spoke with media this morning, but shed few new clues on how the family ended up on their mystery road trip, or why they became separated.
Both said they were "still confused" about last week's trip, but went with their parents "to see where they were going".
Mitchell said he did not feel in danger when he joined the family trip: "I had to go with the family because I wanted to see where they were going. I couldn't leave them. But, yeah, it was tough to see your family like that and I've never seen anyone like it."
Asked what triggered the trip, Ella said: "It is very confusing, I still feel confused ... I think our state of minds wasn't in the best place and ... there's no one reason for it. It's bizarre."
Mitchell said all he felt was relief, and this morning was the first time he hadn't woken up crying in a few days.
"In hindsight, I should have stayed with them," Mitchell said of his decision to be the first to separate from the family.
The siblings were reluctant to expand further on details saying "police are still investigating".
"More than anything we are just happy that Dad's alive and he's going to come back home and all the family is going to come back home and we can get back to normal," Ella said.
Mark Tromp was spotted on the outskirts of Wangaratta on Saturday night. Police said he was dehydrated, but otherwise "safe and well".
The 51-year-old father was reportedly seen walking alone on the side of the road near Wangaratta Airport about 5.50pm, and was escorted back to Wangaratta Police Station where he was to be interviewed and expected to undergo a mental health assessment.
The father of three spent almost five hours at the station, and was seen covering his face and gave waiting media the finger as he was driven out by a family member.
Mitchell said his father is now being cared for by friends and family in the Wangaratta area.
The siblings said they planned to drive to Wangaratta later today to see their father.
The family fled their home in daughter Ella's silver Peugeot SUV.
Mitchell, 25, was the first to abandon the bizarre road trip, fleeing the family near Bathurst to return to Melbourne via Sydney.
Riana, 29, and Ella, 22, left their parents at the Jenolan Caves in the Blue Mountains, before heading to Goulburn.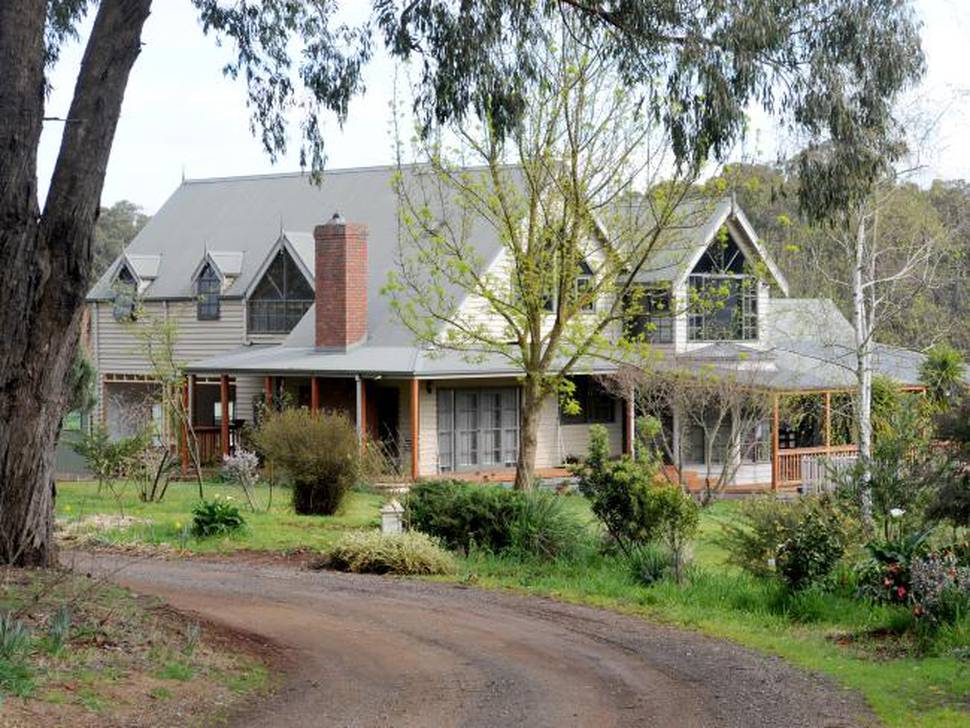 Their mother, Jacoba Tromp remains in medical care, as does their sister, Riana, but both are doing well, sister Ella said.
Jacoba will see a specialist tomorrow "and she is doing a lot better ... we are not sure when she will be out of hospital at this stage, but ... hopefully tomorrow we will know and it won't be too long after that," Ella said.
"Riana is doing really well, she is improving every day. We are not sure when she will be out of hospital but my aunty is with her at there moment to give her some family support."
Mitchell said he was "jumping for joy" at news his father was found.
"It's such a relief, I'm just so happy," he said. "It's going to be the best Father's Day of my life."
Asked what they will do when their father returns to the family home, Ella said she will "probably cry", and send him back to work, which her father has said he was keen to do when she spoke with him this morning.
Mitchell said: "I'll give him a big hug and, just hold onto him".
"It will be good to see him again because I love him and he is my Dad, and he's coming home. That's all I want."
Mystery continues to surround what prompted the family's panicked interstate road trip that saw Mark Tromp missing for five days, Jacoba found in a dazed state and hospitalised, Riana found in a "catatonic state", and Mitchell and Ella separate from the family and return home in an allegedly stolen car.
"I was confused about the whole situation as I still am now, but I needed to get home to feed my horses," Ella said.
Mitchell said he regretted being the first to leave his family.
"I had sort of had enough and thought getting out was the best idea at the time," he said.
In hindsight I probably should have stayed with them and tried to help and been around to talk to them more but I got out of the car ... and found my way home."
Earlier, Mitchell denied his family was suffering a shared mental health condition.
An internal document circulated among NSW police warned the family of five may be suffering from group delusional schizophrenia after they hurriedly fled their Victorian home on Tuesday, amid apparently unfounded fears for their lives.
There has also been speculation they may be suffering from a rare psychiatric condition known as folie à deux, a French term meaning "madness of two" which almost always occurs in close-knit families, between husband and wife and between siblings.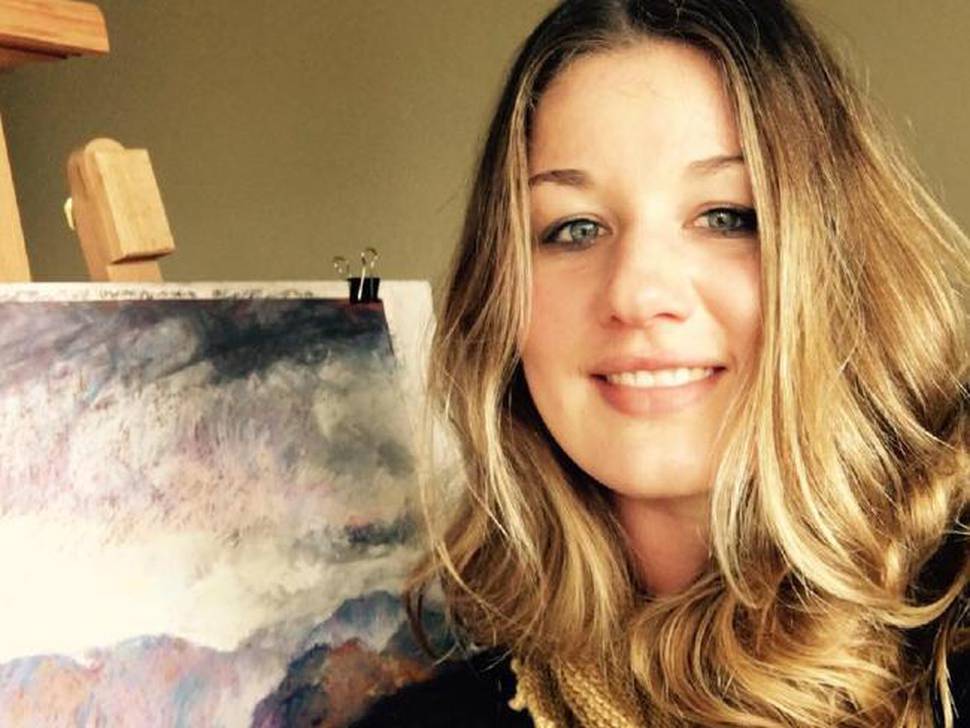 The last official sighting of the father-of-three before he was discovered around 6.30pm on Saturday was on Wednesday, when he fled into parkland in the northeastern Victorian town of Wangaratta, after tailgating a young couple who had been out playing Pokemon Go.
Police were investigating a number of unconfirmed sightings in New South Wales.
Forensic evidence had been taken from a room at the Millers Cottage Motel in Wangaratta, after its owners found a room door ajar about 9.30am on Friday.
The bathroom appeared to have been used, the bed may have been slept in and a muesli bar wrapper was found on the floor.
Mr Tromp, his wife Jacoba and their three adult children hurriedly fled their home in Silvan, in Victoria's picturesque Yarra Ranges, without any clear destination on Tuesday, sparking the baffling mystery.
Police found their farmhouse unlocked and abandoned, with passports, credit cards and mobile phones left behind and keys still in car ignitions.
Mitchell Tromp told media on Thursday his parents feared for their lives but police on Friday said the couple had not been threatened or followed, nor were they under financial pressure.
"I've never seen anything like it," Mitchell Tromp said.
"It's really hard to explain or put a word on it but they were just fearing for their lives and then they decided to flee."
He said his father "thinks people are after him. He's not in a good state of mind".
Sergeant Mark Knight said there was absolutely no evidence anyone was after the family.
"We can categorically say there was no one following any of them," Sgt Knight told the Herald-Sun.
"There has been no physical threat to this family at all. It was in their minds."
The family fled their home in daughter Ella's silver Peugeot SUV.
Mitchell, 25, was the first to abandon the bizarre road trip, fleeing the family near Bathurst to return to Melbourne via Sydney.
Riana, 29, and Ella, 22, left their parents at the Jenolan Caves in the Blue Mountains, before heading to Goulburn.
Riana was found in a "catatonic" state in the back of a local man's ute in Goulburn on Friday, while Ella drove herself back to Melbourne.
Their mother Jacoba was found on Thursday in a Yass hospital and has since been transferred to Goulburn hospital where Riana is also being treated.
Police say both women are in a fragile mental state.
Mitchell Tromp said "everyday pressures" had got to his parents and they wanted to flee.
They left their mobile phones at home out of fear they would be followed and Mitchell Tromp said he was forced to throw his own phone from the car window while on the road for the same reason.
What we know
• Mark Tromp located near Wangaratta Airport
• Mark and Jacoba Tromp and their three adult children Mitchell, Ella and Riana leave their Silvan home on Monday, August 29
• The family left in Ella's grey Peugeot and headed to NSW
• On Tuesday morning, Mitchell leaves the group near Bathurst and makes his way to Sydney and then catches a train to Melbourne
• Ella, Riana and parents make it to Jenolan Caves, about 150km west of Sydney
• At the caves, on Tuesday, the daughters leave their parents and make their way to Goulburn
• Ella and Riana split up at a Goulburn service station because they want to get home different ways
• Riana found under mental stress on the side of a road near Goulburn and stopped by police in her attempts to go home.
• Riana taken to hospital, where she remains
• NSW Police informs Victoria Police about the family
• Ella acquires a car, drives home and arrives at the family's Silvan farm on Tuesday night while Victoria Police are there
• Mitchell arrives in Melbourne on Wednesday morning. At one point on the trip Mitchell admitted to having his mobile phone, but he voluntarily threw it out the window at Warburton.
• Wlla's Peugeot found in Victoria, in Wangaratta, on Wednesday night
• A man, believed to be Mark, seen running from the car.
• On Thursday, Jacoba Tromp is taken to Yass hospital by a passer-by who sees her in the NSW town
What we don't know
• How Mark and his wife became separated
• What the parents' movements were after daughters left them
• Why the family was "emotionally traumatised"